THIS MONTH'S PRAYER FOCUS:
Asia South East Pacific (ASEP)
Here's how you can pray for our the Church in ASEP this month:

For God to call more church planters, from all the countries in ASEP, that are willing to ask the Lord for a new church vision.

For God to plant more churches in Islamic, Buddhist, and Hindu communities.

For God to encourage and embolden leaders in the face of persecution.

For more divine contacts for the unopened countries in ASEP.

For the leaders who attend the ASEP summit to be encouraged and empowered to fulfill their new plans.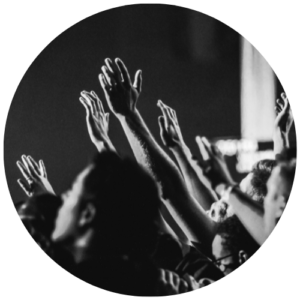 During the night Paul had a vision of a man of Macedonia standing and begging him, "Come over to Macedonia…
Pray for our World Zone Leaders
John serves as the Global Ambassador, shepherding the DCPI World Zone Leaders. He serves to provide leadership, encouragement, and strategy to accelerate the DCPI movement forward in every region of the world. 
Prayer Retreats Change Things
Discerning the voice of God can sound confusing, but God actually wants to speak clearly to you about your life, decisions, family– you name it!
Three days and two nights alone with God will give you clarity and direction unlike you've ever known before. This book will help you:
Realize the importance of getting away with God
Plan a 3-day getaway with the Lord
Ask questions and get clear, loving answers
Experience intimacy with God
Trust him deeper and move forward confidently in your life!
Our God is moving in places we could never go, and we are asking Him to move throughout the world powerfully.
Would you become a DCPI Prayer Ambassador today?