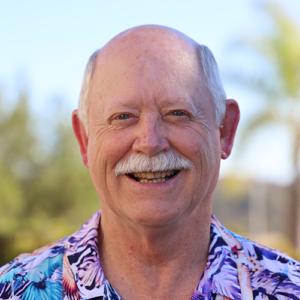 John serves as the Global Ambassador, shepherding the DCPI World Zone Leaders. He serves to provide leadership, encouragement, and strategy to accelerate the DCPI movement forward in every region of the world. 
About John:
John is married to Julie (49 years), they are parents of 3 married children with 6 grandchildren. He currently serves as an Itinerant Christian Minister with International ministry experience of 50 years. As an Apostolic leader and Evangelist he has served with Youth for Christ International, as a Senior Minister in 2 congregations for 31 years, and now serves as the Dynamic Church Planting International Global Ambassador and is the Founding Director of Sonlife Ministries Inc. He has ministered in 40+ nations and over 650 congregations all over Australia.
He also founded Motor Racing Outreach, Sports and Leisure Ministries Sports Chaplaincy, the Wildcats Youth Foundation and served with other ministries like Lausanne, Australian Evangelical Fellowship, the International Mission Team and as an adjunct professor in Evangelism, Leadership, Pastoral Theology and Church Growth in several Schools, Bible Colleges and Seminaries.
How did God call you to DCPI?
Unbeknown to me in 2008, Dr Paul Becker and his wife Cathy came to Australia to potentially recruit me for DCPI. He introduced me to the training tracks and I reluctantly agreed to host an initial training. I was called by 3 major things. Firstly, during that training event led by Eric Helmbold and Mark Williams I was both impressed by the material but also spoken to personally by the Lord about church planting. Secondly, I was impacted by the result and impact of the training in the lives of the attendees. Finally, during the training I was fast tracked to become a trainer and within a few weeks was asked by Paul to become a World Zone Leader and subsequently my wife Julie and I became convinced this was of the Lord.
What is your personal vision statement or life scripture?
VISION: TO LIVE A CHRIST CENTERED LIFE FULFILLING MY DESTINY
MISSION: I AM COMMITTED TO SURRENDERING MY LIFE TO CHRIST, UNRESERVEDLY OBEYING CHRIST AND TO SACRIFICIALLY SHARING CHRIST THROUGH MY LIFE AND APOSTOLIC MINISTRY CALLED BY AND SUSTAINED BY HIS GRACE

PERSONAL PRAYER: "FATHER, LET ME MAKE A DIFFERENCE FOR YOU THAT IS UTTERLY DISPROPORTIONATE TO WHO I AM FOR YOUR GLORY."
VALUES (Set – January, 1999)

JOSEPH – INTEGRITY – I WANT WHOLENESS IN EVERY ASPECT OF LIFE.
(I need to run away from Temptation) Genesis 39. Paul in Acts 24:16 So I strive always to keep my conscience clear before God and man.
JOSHUA – DECISIVENESS –I DESIRE TO MAKE RIGHT DECISIONS.
(Nobody ever drifts in God Honouring directions) Joshua 24:15 But if serving the LORD seems undesirable to you, then choose for yourselves this day whom you will serve, whether the gods your forefathers served beyond the River, or the gods of the Amorites, in whose land you are living. But as for me and my household, we will serve the LORD."
NEHEMIAH – CELEBRATE – IT IS THE SALVE TO THE SOUL.
(Monitor morale levels and seek to celebrate ministry and life)
Nehemiah 12:27ff

ESTHER – COURAGE – I WILL RISK MY LIFE FOR THE KINGDOM.
(My audience is an audience of one)
Esther 4:16 "Go, gather together all the Jews who are in Susa, and fast for me. Do not eat or drink for three days, night or day. I and my maids will fast as you do. When this is done, I will go to the king, even though it is against the law. And if I perish, I perish."

SOLOMON – WISDOM – I HONESTLY NEED GOD'S HELP.
(My need for Godly wisdom is great)
James 1:5 If any of you lacks wisdom, he should ask God, who gives generously to all without finding fault, and it will be given to him.

JOHN – LOVE – I WANT TO BE A LOYAL FRIEND.
(I need to grow in my capacity to love all people)
1 Samuel 19:1,2. "But Jonathan was very fond of David and warned him,…"

DAVID – OPTIMISM & FAITH – I WANT TO BELIEVE IN ALL SITUATIONS.
(I want to trust God for the impossible)
1 Samuel 17:37 The LORD who delivered me from the paw of the lion and the paw of the bear will deliver me from the hand of this Philistine."

JEREMIAH – EMOTIONAL AUTHENTICITY – I WILL SEEK TO BE OPEN IN PRAYER.
(He stayed sweet spirited regardless of the circumstances)
Jeremiah 33:11"Give thanks to the LORD Almighty, for the LORD is good; his love endures forever."

PAUL – INTENSITY – I WANT A PASSION FOR THE LOST.
(I want to… "be all things to all men so that by all possible means I might save some…" 1 Corinthians 9:22b)
Romans 15:20 It has always been my ambition to preach the gospel where Christ was not known, so that I would not be building on someone else's foundation.

DANIEL – PRAYER – I DESIRE TO BE DEPENDANT ON GOD IN ALL SITUATIONS.
(Consistency in devotional Life)
Daniel 6:10 Now when Daniel learned that the decree had been published, he went home to his upstairs room where the windows opened toward Jerusalem. Three times a day he got down on his knees and prayed, giving thanks to his God, just as he had done before.

WIDOW – GIVING – I DESIRE A GENEROUS SPIRIT.
(I want to lay up treasures in heaven Matthew 6:19,20)
Luke 21:3-4 "I tell you the truth," he said, "this poor widow has put in more than all the others. All these people gave their gifts out of their wealth; but she out of her poverty put in all she had to live on."

PETER – INITIATIVE – I WANT TO HAVE A GO.
(Fearful – stepped out of boat, Jesus' arrest – had to do something)
Matthew 16:16 Simon Peter answered, "You are the Christ, the Son of the living God."

BARNABAS – ENCOURAGEMENT – I WILL BELIEVE THE BEST IN PEOPLE.
(Particularly encouraging the rejected or cast off's)
Acts 15:37,38 Barnabas wanted to take John, also called Mark, with them, but Paul did not think it wise to take him, because he had deserted them in Pamphylia and had not continued with them in the work.

PAUL – GENTLE – I WANT TO BE LIKE HE WAS WITH THE THESSALONIANS
(I need to be gentle like a nursing Mother)
1 Thessalonians 2:6–7 As Christ's apostles, we could have caused you some expense. But we were gentle among you. We were like a mother caring for her little children.
JESUS – BALANCE – I WANT TO BE LIKE CHRIST.
(I need to grow Mentally, Physically, Spiritually, Emotionally, Financially and Socially)
Luke 2:52 And Jesus grew in wisdom and stature, and in favor with God and men.
I will seek to build my life on these characteristics of the Leader. I desire to be held accountable in these areas of my life.
What miracles have you seen God perform?
The way the Lord called me to ministry…
The Parish Vision the Lord gave me that He is fulfilling beyond my expectations…
The way the Lord called me to DCPI…
The Lord's miraculous provision for ministry…
Most influential books:
"Spiritual Leadership" Oswald Sanders
"Faith that makes Sense" James Ewin Orr
"Lead On" John Haggai
"Experiencing God" Henry Blackaby
"Sharpening the Focus of the Church" Gene Getz
Auto-biographies of Studd, Wilberforce, Livingstone, Wesley, Thomas & Carey (of India), Judson, Letourneau
Most influential movies:
"Chariots of Fire"
"Oil Town USA"
"Hacksaw Ridge"
"Braveheart"
"The Shawshank Redemption"
"Saving Private Ryan"