On August 2, 2022, Paul Becker went to be with the Lord. His legacy lives on at Dynamic Church Planting International.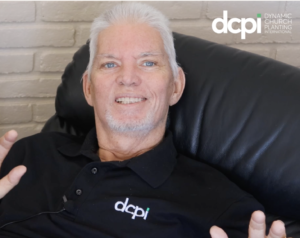 Watch Paul Becker's Final Video, for GVS 2022
Read the letter from DCPI's board chairman about Paul's passing. 
Paul's Story
Paul lead the Dynamic Church Planting International enterprise around the world. For more than 30 years, he practiced a spiritual discipline of Prayer Retreats through which he listened to the Lord for his guidance for his life, marriage, family and mission. Paul cast the Five Million Church Vision: Equipping leaders to plant five million dynamic churches to reach the world for Christ!
How did God call you to DCPI?
"God called me to found Dynamic Church Planting International during a prayer retreat to Stonewall Peak in eastern San Diego County in 1994. Prior to that time, I had planted 4 churches, mentored 50 church planters and served in two other church planting organizations. On that prayer walk on Stonewall Peak, the Lord made it clear that I was to found one organization to equip leaders to plant dynamic churches worldwide.
The organization that the Lord birthed was DCPI."
What is your personal vision statement, or life scripture?
Vision Statement: To equip leaders to plant dynamic churches worldwide.
Life Scripture: Ephesians 4:11-13 – "It was he who gave some to be apostles, some to be prophets, some to be evangelists, and some to be pastors and teachers, to prepare God's people for works of service, so that the body of Christ may be built up until we all reach unity in the faith and in the knowledge of the Son of God and become mature, attaining to the whole measure of the fullness of Christ" . . . I am an apostle-style with a passion for equipping.
What excites you about what God is doing around the world?
"What excites me most is that God is fulfilling His 5 Million Church Vision and we are privileged to follow Him in what He's doing.
God is connecting us to great leaders whom we are able to train and who become trainers themselves. He uses these leaders to establish wonderful churches around the world in which people come to Christ and grow as disciples. When I was young, I had no idea that I would have the incredible privilege to serve in God's work like this.
I praise God for all he is and thank him for all he is doing."
What miracles have you seen God perform?
"One of the greatest miracles of DCPI is the way in which God consistently connects us with top leaders of church planting movements worldwide. Though they come from very different Christian associations and backgrounds, these are leaders that have the same heart that we have; they have the same desire to see God's kingdom come on earth as it is in heaven through church planting. They have the same calling to train leaders to plant dynamic churches worldwide.
When God gave the vision, I didn't know that he had thousands of leaders throughout the world whom he purposed to partner in fulfilling His vision and serve to complete the Great Commission. "
Most influential books or movies:
The Word of God… My number one influencer.
Good to Great by Jim Collins- Identifies the values of a great organization.
Master Planning by Bobb Biehl – Helps chart a pathway for the development of an effective organization.
Chariots of Fire – This historical movie is about a champion Olympic runner. Eric Liddell, the main character, says, "When I am running, I feel like I am giving God pleasure." Later, in real life, Eric Liddell poured his life out for Christ for the people of China and died in a prison camp there at the age of 43 . . . For me, when I am leading DCPI or climbing in the mountains, I feel like I give God pleasure.