A Community in Cambodia Finds Jesus!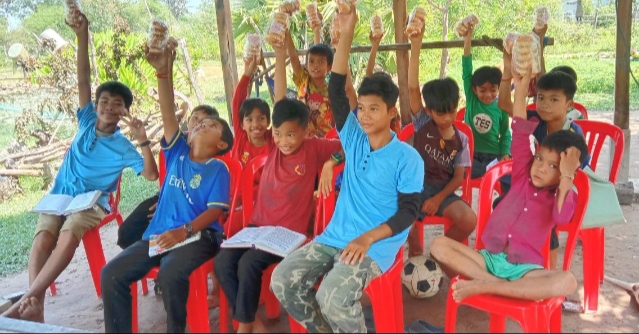 In Cambodia, a 36-year-old church planter named Thyvenn joined the Dynamic Church Planting International's coached Online Church Planting Essentials group to improve his skills. After he finished his first training, he was inspired to participate in two more webinar trainings:  Churches Planting Churches and New Church Dynamics, and is becoming certified as a trainer.  
While God had already allowed his organization to start about 20 churches in 4 years, Thyvenn sought the Lord for more during his training. He prayed and God helped him develop an initial implementation plan to start a movement to plant over 1,000 churches throughout Cambodia!
Thyvenn knew he needed to get more leaders involved so he started by bringing together 14 leaders from various provinces to join him in prayer. As they prayed the passion for this new vision grew
Thyvenn showed them the implementation tools he learned in his DCPI training. The first step was to bring leaders on an outreach trip to four separate communities in 3 provinces. Thyvenn's team gave bags of food to 90 families and shared the gospel with 300 adults. About 200 children also received snacks and clothes and heard Bible stories.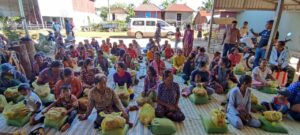 As a result of this trip, two churches gave birth to daughter churches in Svey Rieng province! One big church gave birth to a church in the Ponoung ethnic community, and they are working to find audio recordings of the Bible in that community's heart language, so they can continue growing in their faith.  A fourth church was also started directly from the evangelism efforts of Thyvenn's group of leaders.
Thyvenn shared that "The Lord did many miracles and healed many people in the villages. The seed of the gospel was planted into many hearts. The greatest rejoicing from the trip came from one of the new ethnic communities turning from their evil spirit worship to worshiping our Lord Jesus! The whole community had never heard of Jesus before, but now, Jesus found them."
Thyvenn knew they needed a follow-up visit. On this second trip 53 people were baptized, two more villages were evangelized, and many converted from Buddhism to faith in Jesus! Plans are for more baptisms on Thyvenn's next ministry trip.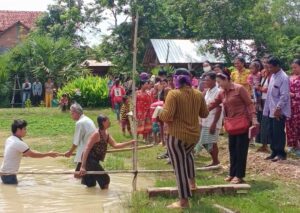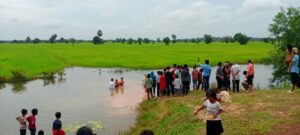 Praise God for the ministry fruit from a budget of just $900!  This was raised locally and from Thyvenn's supporters. It costs an average of $30.00 to train a leader, so using our average cost to train a leader of $30.00, the total expense of equipping Thyvenn to advance into this community in Cambodia was $930.00.
How much of an impact could an investment of $930 make in your church? What impact could $930 make in a community near your church?
Will you pray that God will open your eyes to see how He might want you to give to train leaders in DCPI materials? Gifts as small as $30.00 can train movement leaders, like Thyvenn, who have giant hearts to fulfill God's vision for changing communities with the Good News of Jesus Christ! 
What is God calling you to give? Click Here to give today and join DCPI in seeing Five Million Churches Planted for Christ!