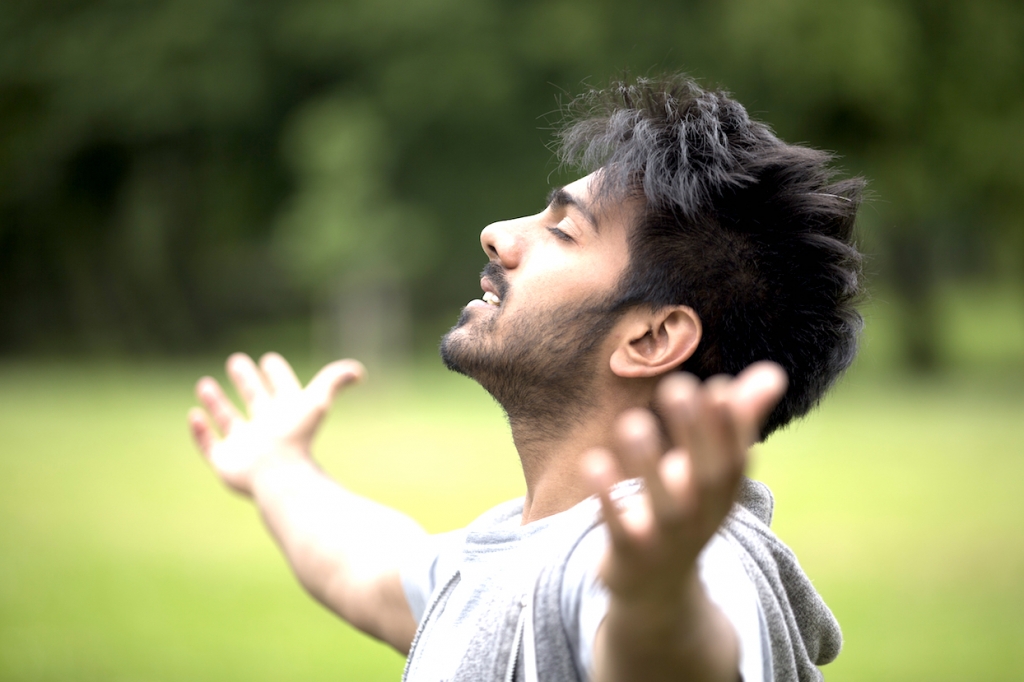 Consolación Para Un Corazón Afligido Y Compromiso Con Dios
En el "Centro Evangelístico Fuente de Vida" cuyo pastor es el hermano Julio Capellán, se llevó a cabo el culto dominical en donde la presencia del Espíritu Santo se movió de manera especial a través de la ministración de la Palabra de Dios a cargo del pastor David Godoy, Director del Ministerio DCPI NexGen.
Una mujer llamada Alejandra Martínez sintió la necesidad de renovar votos de obediencia y fidelidad a Dios, ella está siendo atacada por malos pensamientos y se siente muy triste porque su esposo radica en EEUU y tiene varios años que no lo ha podido ver.
Alejandra le pidió a Dios la protección de su matrimonio y que le otorguen la Visa Americana a ella y a sus hijos para poder reunirse con su esposo. Después de la oración sintió consuelo, paz y confianza en que las cosas están en las manos del Señor.
En ese mismo culto, el hermano Gregorio Martínez testificó que tiene dos años asistiendo a la iglesia y hace quince días fue bautizado, pero con el toque del Espíritu Santo sintió un fuerte deseo de comprometerse más con Dios y le pidió mayor entendimiento de la Palabra para poder compartir a otros el mensaje de salvación. También sintió la necesidad de ser afirmado en el camino del Señor y serle fiel y útil en su obra.
¡Gloria a Dios hermanos, solo el Espíritu Santo con su poder divino es capaz de transformar las intenciones de nuestros corazones!
-Lydia (From Monterrey, Mexico)
Consolation for an Afflicted Heart and a Commitment with God
In "Centro Evangelístico Fuente de Vida" (the pastor is the brother of Julio Capellán whom we worked with at Shalom Church) we had a Sunday Service and the presence of the Holy Spirit moved in a special way through the ministration of the Word of God through Pastor David Godoy, Director of DCPI NexGen Ministry.
A woman named Alejandra Martínez felt the need to renew her vow of obedience and loyalty to God. Alejandra was being attacked by evil thoughts and feeling very sad because her husband lives in the U.S. and she had not seen him for several years.
Alejandra asked God for protection over her marriage and to get an American Visa for her and their children so they could go see him. After the prayer she felt comfort, peace, and confidence that all things were in the Lord's hands.
In that same service, Gregorio Martínez testified that he was attending Church for two years and fifteen days and that 15 days before he had been baptized. Gregorio shared that the Holy Spirit touched him and that he felt a strong desire to have a closer commitment with God.  He asked God for a greater understanding about the Word of God and to be able to share the message of salvation to others. Gregorio also felt the need to take a stand for the Lord and to be faithful in the Lord's work.
All Glory to God my brothers and sisters! Only the Holy Spirit with His divine power is capable of transforming our hearts!
Our Mission:


Equipping leaders to plant five million dynamic churches to reach the world for Christ.