The Key is Reproduction – Part 2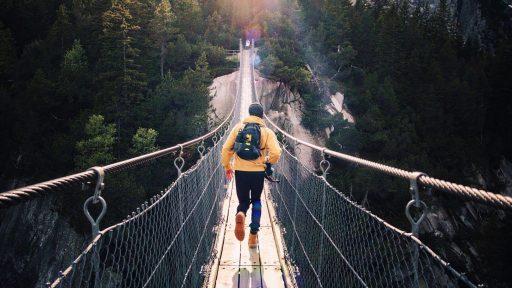 Forty years ago, a baby was born into a family in Bihar, the poorest state of India.  (I am not sharing his name to protect him and our ministry in India.)  He was in the "untouchable" class of Hindu people in India, among the lowest social economic groups in his country.  When he was a teenager, his brother got deathly sick.  Even though he hated Christians then, he vowed to our Great God that if He healed his brother, this young man would serve the Christian God.
His brother was healed, and this young man gave his life to Christ and prepared himself for ministry.  Through a great training, he learned how to reproduce leaders and plant churches. Afterwards, he began to practice this ministry. In the last four years, this young man's mission has planted 17,000 house churches among more than 250 formerly Unengaged Unreached People Groups along the Ganges River in India. On a single day this past October, his team baptized 5027 precious people!
This is God's favor upon his chosen servant, and it is a great illustration of REPRODUCTION of leaders and churches.
The book of Acts is full of examples of the rapid reproduction of quality leaders for the swift multiplication of new churches. For two years, the Apostle Paul trained his leaders in Ephesus. What was the result? 
Acts 19 says, "…all the Jews and Greeks who lived in the province of Asia heard the word of the Lord" (Acts 19:10). What an incredible harvest…everyone who lived in this province heard about Jesus.
The point is that Church Planting Movements must provide effective, reproductive training  to strengthen and multiply their leaders.  This is absolutely essential to keep the momentum going in a church planting movement.
At the beginning of DCPI in 1995, we had a vision of planting 1000 churches. Now, due to God's favor and the reproduction of leaders and churches, we believe God will finish the first million of the Five Million Church Vision and empower us to train in every country of the world by the end of 2020.  Through His favor and reproduction, we believe God will multiply our original vision of 1000 churches by 1000 to see one million churches planted.  WOW!  We serve a Great God.  Praise his Name!  He gets all the glory!
How can you apply Reproduction in your ministry?  Receive and implement effective, reproductive leadership training!  We can help you with that.  If you are new to DCPI, I recommend you take one of these two tracks first:  1.  House Church Planting (HCP) edited by the leader whose story I just shared.  2.  Church Planting Essentials (CPE) based on the 12 Biblical Principles of Church Planting.
If you are in North America, come to our Super Summit Training from February 3-5, 2020. It will be held in North County San Diego near our DCPI Global Headquarters.  We will be training most of our tracks.  Go to dcpi.org and click on "2020 North America Super Summit Info and Registration."
Until the whole world knows Him!
Dr. Paul Becker
President and Founder
Dynamic Church Planting International (DCPI)
dcpi.org
Our Mission:


Equipping leaders to plant five million dynamic churches to reach the world for Christ.