The Bridge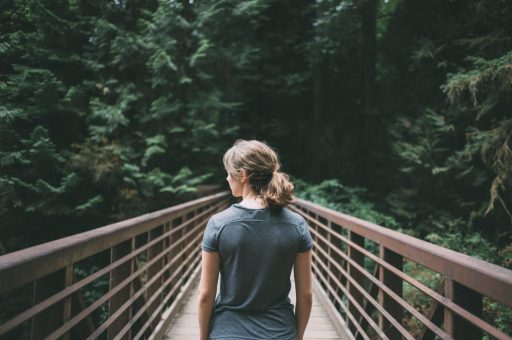 To establish a dynamic church, you must build bridges with unchurched people.

Recently, I was on a long flight from London to Los Angeles. I sat by the window, and a young woman took the aisle seat next to me. I don't believe in coincidence. Why had the Lord placed this young woman next to me, a missionary, for 11 hours?

After introducing myself, I asked her a few questions and listened carefully. Her name was Emma. She was Italian, from Milan. She was flying to visit her boyfriend in Los Angeles for just three days and then she would return home. She said, "We have been together for three years. I love him and he loves me. We want to marry. But he wants to live in Los Angeles. I want to live in Milan, near my family and job. This is so frustrating! We don't know what to do."

And there it was…the key to her heart. She needed God's help with her boyfriend whom she wanted to marry.

The Apostle Paul wrote, "I have become all things to all people so that by all possible means I might save some. 23 I do all this for the sake of the gospel, that I may share in its blessings" (I Cor. 9:22b-23).

I asked Emma if I could speak into her life. She said "Yes." My role with Emma was to share the gospel through counseling. I am not a counselor. But, for Emma on that long flight, I needed to become a counselor.

On my phone, I went to my bible app and brought up Ephesians 5:21-33 which is the passage about how husbands and wives are to relate to one another. We talked about mutual submission and love for one another. Determining where to live for Emma and her future husband would take a lot of mutual love and submission. She said, "yes" when I asked if I could pray with her about this right then.

From that passage, we talked about how much Christ loved the Church and Emma…She understood that Jesus sacrificed His life for her on the cross.

As I shared the gospel, Emma listened carefully and asked some good questions. I could tell she was giving this careful consideration. I asked her if she wanted to give her life to Christ. Her answer was that she wasn't ready yet, but would continue to learn about Him. By God's grace, the Lord used me to build a bridge from Himself to Emma.

Principle #8 in the 12 Biblical Principles of Church Planting is "Understanding (and communicating sensitively to) the hearts and minds of people in the target community is essential to reaching them effectively with the gospel."

A time-tested truth: People will not care how much you know, until they know how much you care. We must listen and learn from the individuals and the ethnic groups in the community where we are planting a church. We must teach our team to build these bridges using a simple gospel tool. Because as they come together on these bridges, people meet Jesus and fall in love with Him.

When you make a bridge to an influential person within a people group, you will be able to connect with that person's relationships. This is the essence of a Person of Peace. It is a Bridge of Love and the way into a people group.

Your job is to build a bridge. Be loving. Ask questions. Affirm. Share your life and struggles. Become friends. Find out their true needs. What are they wrestling with today? What is the key to their heart? How can Jesus help them? Pray with them according to their needs. Ask God to help them. Share the gospel and ask for a decision.

Until the whole world knows Him!
Dr. 

Paul

 Becker

President and Founder

Dynamic Church Planting International (DCPI)
Our Mission:


Equipping leaders to plant five million dynamic churches to reach the world for Christ.