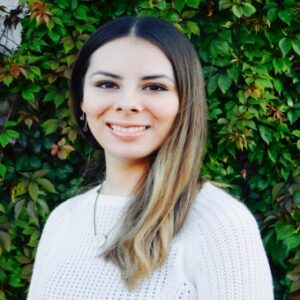 NexGen Team Leader for Europe & Global NexGen Operations Coordinator
Laura serves as a team leader of DCPI NexGen in Europe and oversees the operations of NexGen around the world.
She studied International Relations in Mexico.
Her biggest passion is to train and inspire, equip and mobilize the next generation of leaders to embrace church planting and reach the world for Christ.
How did God call you to DCPI?
"When I attended the DCPI NexGen mission trip 2013 in the Dominican Republic and took the NexGen Challenge Training, God called me to be a missionary and He opened my eyes to the importance of church planting to fulfill the Great Commission.
After the trip, I wanted my generation to hear and receive what I had just learned, so I started serving with DCPI NexGen that same year."
What is your personal vision statement or life scripture?
Vision Statement: "I will not settle for anything else than for a Christ-exalting, gospel-centered and self-denying lifestyle."
Life Scripture: Jeremiah 1:4-10 and Isaiah 41:8-10
What excites you about what God is doing around the world?
"I love DCPI's vision of equipping leaders to plant 5 million churches because establishing new churches is the most effective way to proclaim the gospel to every nation (ethnos).
Also, through NexGen, I love to see that the future generations around the world are ready and passionate to respond to God's calling for their lives and they are ready to start new churches!"
What miracles have you seen God perform?
"I think the greatest miracle is to see how God transforms and restores lives."
Most influential books or movies:
The Bible
"Radical" – by David Platt
"Don't Waste Your Life" – by John Piper
"The Cost of Discipleship" – by Dietrich Bonhoeffer