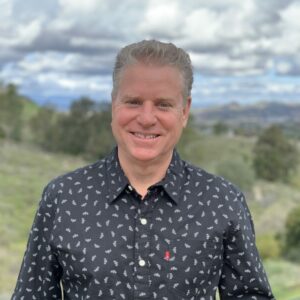 Vice President of Global Leadership
Eric serves as the Vice President of Global Leadership, where he works closely with DCPI World Zone Leaders to accelerate training throughout the world toward God's Five Million Church Vision. Eric is passionate that the most effective evangelistic strategy under heaven is church planting.
How did God call you to DCPI?
"God called Jana and I to DCPI in 2003. The Holy Spirit impressed upon us that the vision of DCPI was something worth dedicating the second half of my life in ministry to. After considering this call in prayer, we felt compelled to say "Yes, Lord". God was doing something beyond our expectation and he was inviting us to come and see what he can do."
What is your personal vision statement or life scripture?
Life Scripture: "I thank my God every time I remember you. In all my prayers for all of you, I always pray with joy because of your partnership in the gospel from the first day until now, being confident of this, that he who began a good work in you will carry it on to completion until the day of Christ Jesus." Phil 1: 3-6 3
What excites you about what God is doing around the world?
"I am excited about the fact that every year God is working through DCPI to impact planting of thousands of churches all over the world. These churches are reaching millions of people for Jesus. What an honor to serve the Lord in such a fruitful ministry!"
What miracles have you seen God perform?
"Too many to describe! Watching God take DCPI training from 800+ leaders a year in 2003 to more than 40,000 leaders trained in a single year (2017). Amazing! Only God could do it."
Most influential books or movies:
"The epic struggle of Lord of the Rings is an allegory to me of the epic calling we have to bring the light of Jesus to the whole world."