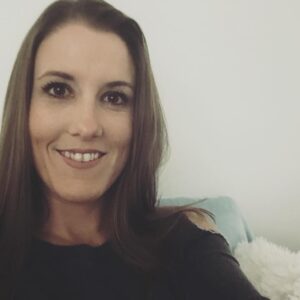 Director of Communications
Brittney loves to tell God's story with her creative and writing gifts.
She serves on the Ministry Advancement team helping to develop a communication plan that shows the mission of DCPI progressing towards the fulfillment of the Five Million Church Vision to win the world to Christ.
How did God call you to DCPI?
"I was in the loan industry for 10 years, but after the birth of my son, felt God speak to my heart that it was time to transition my career to ministry. I had no idea how He'd bring the pieces together, but had faith that when God opens doors, no one can shut them.
Through family I heard about a position at DCPI. After submitting my resume, I landed an interview; but didn't get the position. A day later I received a message asking if I'd be open to other opportunities at DCPI.
Only the Lord could have known at the time, that this other opening would be a better fit than the position I had originally applied for. God is good!"
What is your personal vision statement or life scripture?
Life Scripture:  Be still and know that I am God. – Psalm 46:10 
What excites you about what God is doing around the world?
"That He continues breaking down the barriers of what's possible in the most unlikely places around the world.
The constant stream of stories we hear about churches planted in new places and for unreached people groups inspires me to press forward as a part of DCPI's efforts for The Great Commission."
What miracles have you seen God perform?
"It's more the everyday miracles that I've really got to witness firsthand. DCPI incorporates prayer in all that we do and it's amazing to see the way God moves in the prayers that we bring to the altar each week. Seeing the power of fervent prayer in action has probably been the most spiritually enhanced experience of my personal walk."
Most influential books or movies:
"For books, the most influential for me is the Bible. There are many other books that I gain insight from, but there are none that parallel the inspired and living Word of God."