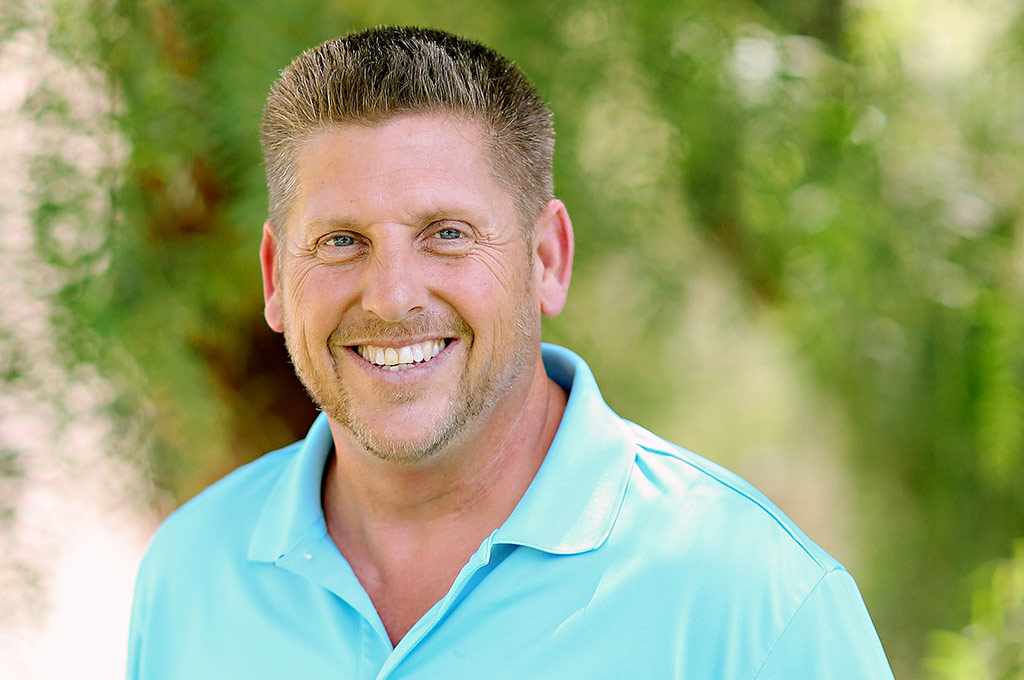 Happy New Year!
A new year brings hope and excitement, but this new year is also filled with sadness, for me, as we begin our first new year without our DCPI founder, President and my friend, Paul Becker. On August 2, 2022, Paul went home to be with the Lord. While I am excited that he is in the presence of Jesus, I am sad that he isn't with us as this new year begins.
Paul walked closely with the Lord during his 70 years on earth, and God spoke directly and clearly to him. Paul was a faithful follower of the Lord's vision for his life, and we are all benefactors of his faithfulness as we begin a new year of following the Lord's vision for us of equipping leaders to plant five million dynamic churches to reach the world for Christ.
Before Jesus ascended into heaven, he told his disciples:
"But you will receive power when the Holy Spirit comes on you; and you will be my witnesses in Jerusalem, and in all Judea and Samaria, and to the ends of the earth" (Acts 1:8).
Fifty days earlier, Jesus cast an incredible vision when he said:
"All authority in heaven and on earth has been given to me. Therefore go and make disciples of all nations, baptizing them in the name of the Father and of the Son and of the Holy Spirit, and teaching them to obey everything I have commanded you. And surely I am with you always, to the very end of the age" (Matthew 28:18-20).
There is incredible power in vision. Vision inspires people to dream beyond the status quo, challenges them to be daring, and empowers them to do things that others believe to be impossible.
On September 12, 1962, the President of the United States, John F. Kennedy said, "We shall send to the moon 240,000 miles away, a giant rocket, more than 300 feet tall on an untried mission to an unknown celestial body, and then return it safely to Earth."
With these words, Kennedy cast a vision to support his proposal to land a man on the moon before 1970. His moving speech inspired the nation to do something that prior to this seemed impossible.
Less than seven years later, on July 20, 1969, Neil Armstrong exited Apollo 11 and declared, "That's one small step for man, one giant leap for mankind."
Sending a man to the moon was a great accomplishment for mankind, but infinitely more amazing is the power the Creator of the universe displays as He draws people to Himself.
In 1997, while on a prayer retreat, our founder Paul Becker received the One Million Church Vision from the Lord. Prior to this, DCPI hoped to equip leaders to plant 1,000 churches and this new One Million Church Vision was a daunting one.
 Along with giving us an inspiring vision, the Lord empowered our team with a strategy to execute His vision of equipping leaders to plant one million churches to reach the world for Christ. Following the biblical mandate of doing ministry as a team, World Zone Leaders invested into Master Trainers who in turn poured their focus into Certified Trainers who equipped church planters all over the world.
At the end of 2021, twenty-five years after Paul Becker received the One Million Church Vision, the Lord empowered our DCPI team around the world to train the leader, who, according to our research, will plant the one millionth church plant. Through the Lord's vision and His power, over 400,000 leaders in more than 175 countries were equipped to plant dynamic churches.
What a mighty God we serve!
This coming new year, we envision the Lord working through our World Zone Leaders, Senior Master Trainers, Master Trainers, and Certified Trainers to equip 82,000 leaders who will plant dynamic, life-changing churches all over the world. Training 82,000 leaders in one year was just a dream when DCPI first started, and now, it's on our projections for this year!
Sometimes, vision is so big that it's hard to imagine at the beginning. In 2009, God gave Paul Becker a vision to plant 1 million churches. At the time, that seemed unfathomable. But, as of December 2021, it became a reality when we trained the leader who will plant the millionth church.
That's the key with big visions. They unfold one step at a time.
This afternoon as I headed out my front door, I had a vision of running five kilometers on the trail behind my house. As I began my run, the crows flying overhead seemed to mock my slow pace. I was forced to remind myself that I wasn't out to set a record that day. I merely had a vision of running five kilometers. My challenge was to keep picking my foot up off the trail and placing it back down on the trail. One step at a time, I eventually completed my five kilometer run.
Obviously, completing a short, five kilometer run is absolutely nothing compared to the 5 Million Church Vision, but God is calling us to take one step at a time as we follow Him there.
The Lord has given us a great vision and thankfully, the promise that he gave his disciples is also for us. The Holy Spirit will empower us to be His witnesses in Jerusalem, and in all Judea and Samaria, and to the ends of the earth as He brings the Five Million Church Vision to fulfillment. He will be with us always, to the very end of the age.
Seeing 82,000 leaders trained in 2023 and reaching the vision of Five Million Churches planted in every country of the world by the end of 2033, the 2,000th anniversary of the Lord's death and resurrection, will not be accomplished one step at a time. 
Thank you for being a part of our team as together we follow the Lord's adventure in 2023. We look forward to celebrating with you the Lord's victories and hearing from you stories of lives that He changes through the equipping of leaders who plant dynamic churches to reach the world for Christ.
I thank God for you!
Scott Kirk