Make a Difference with Your God-Given Gifts
When you use your gifts and expertise at Dynamic Church Planting International, it has ripple effects throughout the world. God wants to use your knowledge for kingdom impact in really cool ways, in really far-away places! We invite you to experience the thrill of seeing what God can do when you surrender your abilities and watch Him multiply the impact.
There's a Place for You at DCPI!
Got a gift God is calling you to use? We invite you to come serve with us! High-capacity volunteers are central to what we do at DCPI. Whatever your gifts, we'd love to connect you with serving opportunities! Know something about videography? We'd love to help you use that skill globally! Got experience organizing large groups of people? We would love to set that into action with church planters around the world! Have a passion for event planning? We invite you to use your gift to make beautiful events for people to hear about what God is doing and how they can partner with us to spread the Good News! Whatever your unique skill set, there is a place for you to contribute to God's kingdom worldwide by serving alongside our staff here at DCPI!
Where can you serve at DCPI?
Advancement

DCPI is a non-profit organization, and donations and support to fund our day-to-day operations, as well as other projects and goals. We invite you to join us in grant writing, researching, and connecting DCPI with partnerships!

Events

Our DCPI events are so much fun! Join our team of volunteers who plan and coordinate events throughout the year! We'd love help with connecting with partnerships, inviting philanthropists, and choosing all the details to make the events great! If you are a photographer, worship leader, audio/visual tech person, we'd love your help making our events great!

Graphic & Web Design

Our website is our hub for communicating with people around the world! We also develop a lot of communication pieces, reports, banquet/events, powerpoint presentations, and fundraising materials. If you know graphics or web design, we invite you to jump in with us for a project or two!

Special Projects & Administration

We have a lot of travel coordinating, financial and other data entry, communicating with donors, and other special projects that our team of administrative volunteers helps us tackle! If you are administrative, we would love to have you help our team!

Storytelling

Do you like to travel? We are constantly working to keep our organization personal by capturing the stories of the people impacted by our trainings and the churches planted as a result of them! Capturing these amazing stories in video, written story, and photo would be fantastic! Plus, you get to travel and meet some truly amazing people!

IT

Our offices communicate globally, and having the right IT setups is really important for us. If you have a heart for IT, we would love your help! We're always grateful for a system that's set up right!
Communications & Editing

We are constantly producing print and digital resources, communication pieces, and curriculum. Our team would love your eyes to take a look at our written pieces and help us choose the best possible word choices!

Legal

If you are a lawyer or have experience in Human Resources, international affairs, tax law, or other, we would love to have your advice!

Financial

Are you experienced with personal finances? Our team of missionaries would love to learn from you about managing personal finances most effectively for a financially-healthy retirement!

Building

Our Oceanside-based headquarters is where our team spends a lot of its time. We have a vision for building out a new portion of our offices, having fresh paint, and creating a welcoming environment through interior design. If you have experience in building, painting, or design, you would be a huge blessing to our team!

Physical & Mental Health

Being a missionary can be exhausting! If you have mental health expertise or physical health expertise and would love to provide support to our missionaries, we welcome you! Our team would be blessed by chiropractic, personal training, counseling services, or other physical or mental health support!

Housekeeping

If you have janitorial experience, we would love your support! Our offices in Oceanside, California are busy, and we would love help with keeping them nice for our staff, volunteers, donors, and partners!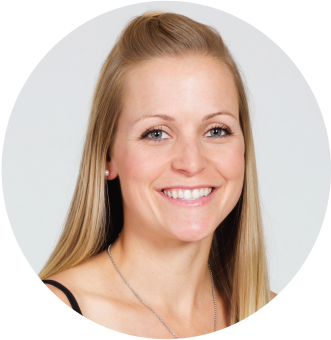 Partner with us in Reaching the World for Jesus Christ
"Serving with DCPI not only gives you the opportunity to do something meaningful, but it also gives you the chance to be sharpened by some pretty fun, kingdom-minded individuals! We'd love to have you use your gifts alongside us!"
Amy Bayer
Director of Recruitment and Retention
Our Mission:


Equipping leaders to plant five million dynamic churches to reach the world for Christ.