Praying for North America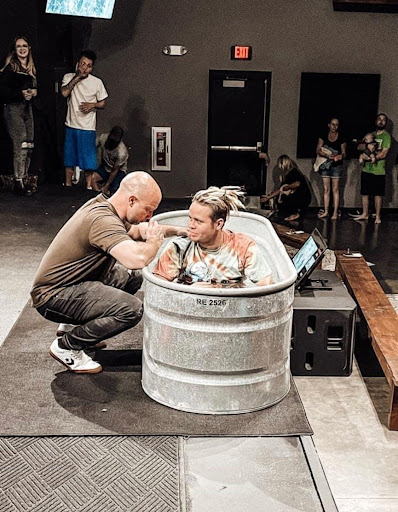 I thank my God every time I remember you. In all my prayers for all of you, I always pray with joy because of your partnership in the gospel from the first day until now, being confident of this, that he who began a good work in you will carry it on to completion until the day of Christ Jesus.

Philippians 1: 3 – 6
This region finds itself with the developed countries of the United States and Canada with developing countries throughout the Caribbean, each with their own challenges and opportunities. In every region, however, the Body of Christ is ready to reach out and receive from other nations of the world. 
In the developing countries, DCPI finds itself with a few distinct roles.  One is to empower leaders that are moving to the USA and Canada, ready to reach their own people that still want to worship and function in their home culture and language.  We see the opportunities for Spanish speaking communities across different regions of the USA.  In Canada and the USA there are pockets from Asia and Africa that are being reached with the Gospel.  These 'melting pots' are making the most of every opportunity. 
Another role is to equip leaders, based in this zone, to influence and ministry to other countries and regions of the world.   We see mission organizations training leaders here to impact their spheres of influence.   DCPI's online training, dcpiacedemy.com, with coaches based primarily in the USA are currently training leaders from around the world in a timely and cost effective manner.  This is key to leaders from third world countries without the means to fund attending a live training as well as with little free time to go off to attend a training. 
While the world is becoming more divided than ever politically and socially, God continues to equip the church and renew its spirit so that it can find ways to reflect the love and light of Jesus.  
Today would you join us as we PRAY for: 
Church planters, from all walks of life, that are willing to ask the Lord for a new church vision, ready to faithfully and boldly follow the Lord's leading to reach the lost in North America and around the world.  
Dynamic church planting teams that are in the process of starting new churches or in the early stages of a new church.  They need encouragement to deal with the hurdles and challenges that can get in the way during these initial stages. 
More divine contacts and collaboration between DCPI, church denominations and mission organizations.  We are looking and waiting for those that are ripe and ready for all our training has to offer them. 
New connections to be made with leaders ready to be trained and make an impact in Bermuda, the one country in our North America World Zone that has yet to use and implement DCPI church planting.
Volunteers to help with the many administrative tasks needed to keep up with the growing demand for DCPI training.  
Thank you for joining us as we PRAISE God for His faithfulness: 
Missionaries originally from the USA or with USA-based mission organizations who are  receiving DCPI training to take to their countries of ministry.   Praise God for their desire to see trainers multiplied as they pass the training on to faithful men and women they mentor and work with. 
Leaders from other countries who are relocating to the USA and starting churches for their people who still want to worship in their 'heart language'.  Not only are they impacting North America for good, but they have freedom and ability to continue to minister in their home countries as well.  Praise God for current DCPI trained leaders from Asia, Latin America and Africa that are being used by God in this way.   
English and Spanish online training, dcpi.academy, coached by US-based trainers with new efforts with the newest French course ready to roll.  These trainings are happening on a monthly basis reaching out to walk alongside leaders as they take the online courses.  Currently House Church Planting, Church Planting Essentials, Churches Planting Churches, New Church Dynamics and Certified Trainers are available through dcpi.academy.  With English, Spanish and French language focus, workers are going out around the world.   We thank God for the increased number of key leaders trained this year. 
God's creativity and the unique call He puts on the hearts of men and women who have a heart, and are willing to reach the lost of their USA homeland.   
I will praise you, Lord, among the nations, I will sing of you among the peoples. For great is your love, reaching to the heavens; your faithfulness reaches to the skies.

Psalm 57: 9 -10