National Police Director to Church Planter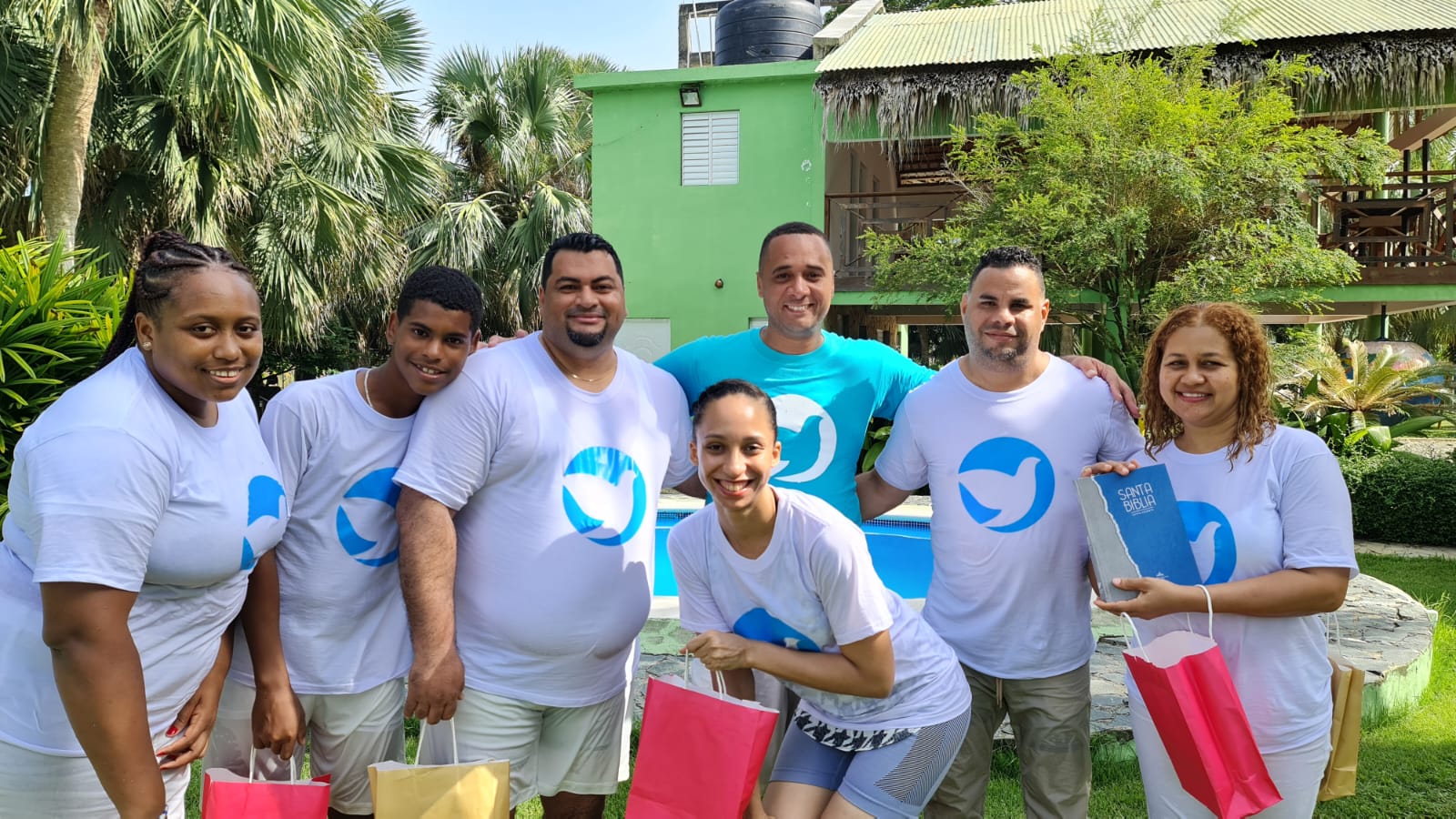 In the Dominican Republic, there is a DCPI leader who started a church during COVID that has a very good problem. 
Primera Iglesia Bautista Satélite – RD ("First Baptist Church Satellite- Dominican Republic- PIB) has too many people for the capacity of the chairs and air conditioning.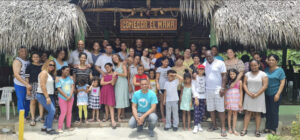 About a year before the pandemic began, Pastor Miguel felt called by God to start a church. 
At that point, Pastor Miguel was not a pastor. In fact, he was the Special Assistant to the Director of the Tourist Police, and Director of Analysis and Statistical Information in the Dominican Republic. But, God called him to church planting, and, at 41 years old, he is planning on retiring early next year to devote 100% of his time to church planting. 
Three years ago, Miguel had been volunteering as a pastoral counselor, elder, and worship leader at his church led by Pastor Tito. He and Tito determined that it was necessary to think about planting churches in other communities. But how to do it? 
Miguel found Dynamic Church Planting International (DCPI) North American Spanish Language Director, Victor Pulido, on a YouTube video and knew this was from God. His email was answered immediately with a phone call which evolved into a two-month mentorship with Victor. Miguel was taught in all 8 DCPI training tracks by Victor. After helping Pastor Victor plant 3 more churches (in New York, New Jersey and Córdoba, Argentina), Miguel got certified to become a DCPI Master Trainer.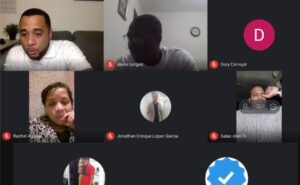 But… this was all done virtually. Pastor Miguel finally shook hands with Victor Pulido for the first time in person in September 2022.
PIB started with 6 families who were interested in starting a music academy for their children, but Pastor Miguel explained that they needed to start the church first. It met virtually on Thursday nights and Sundays for a year before being able to have in-person meetings. It has now grown to 73 people with a women's ministry (Mujeres de Excelencia), a married couples ministry (Alpha Marriage), counseling, and a youth program (LINK-Teens). They even had a week-long kid's camp… on Zoom. All programs are  designed to lead people into a saving relationship with Jesus Christ.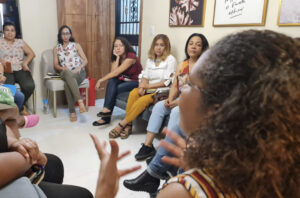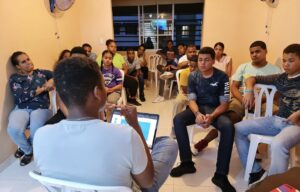 One couple, Felix and Anyeline, were ready to divorce when they came to their first service to contact Pastor Miguel for marriage counseling. After that first day, they were changed and within two weeks they joined four others in accepting Christ. Felix explained, "I don't know what happened, we came to church to separate, but now we come to church to rejoice with each other." Pastor Miguel was able to explain that it is the Lord at work in them. Felix put it this way: "This is now our church because they talked about 'Love God, love people, change the world.'" This is the vision statement of the church that Pastor Miguel developed while completing his first DCPI training.
True to form, Miguel's whole family is involved in evangelism and discipleship. They sing on the worship team, Miguel's the 18 year old son leads LINK-Teens, and Miguel's wife leads Mujeres De Excelencia and other ministries. As they observed other local churches, they realized that many were internally-focused. But, they wanted to do things differently. They learned from DCPI that the calling of the church is to be externally-focused. They are excited to use Miguel's retirement to help plant many churches throughout the Caribbean and beyond.
This zeal for sharing the gospel is indicative of most new churches. This is why new churches are the most effective form of evangelism… in the world.
Miguel's family is dedicated to the cause of planting churches that will love God, love people and change the world. 
How about your family? What legacy do you want to leave behind? Click Here to find out more about taking yourself and your family through DCPI trainings. Click Here to make a gift to accelerate church planting worldwide.
Until the Whole World Knows Jesus!