Gaining Ground in the Spiritual Battlefield - in the USA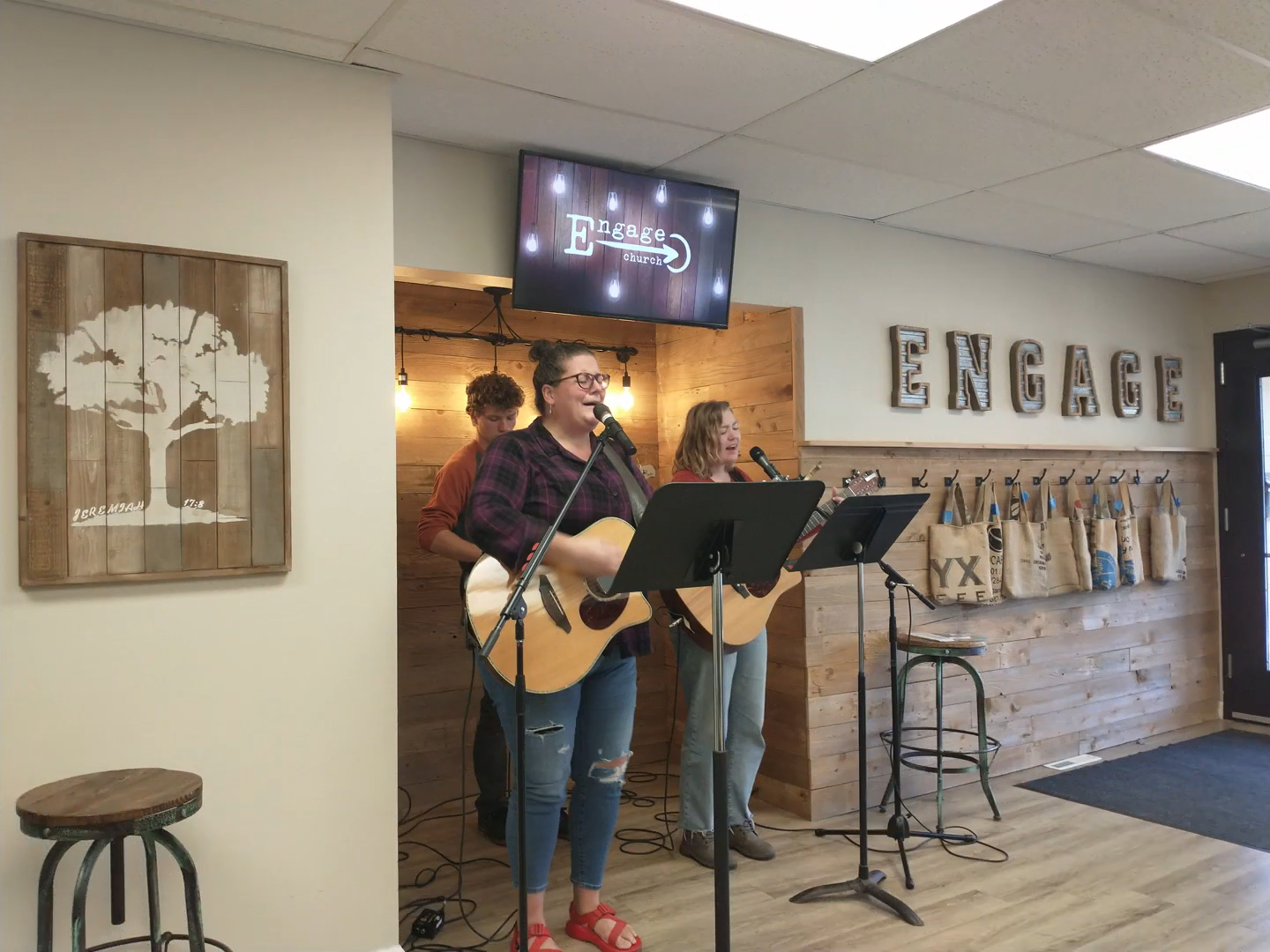 "For our struggle is not against flesh and blood, but against the rulers, against the authorities, against the powers of this dark world and against the spiritual forces of evil in the heavenly realms."  Ephesians 6:12
In the town of Prescott, Wisconsin, about 4,500 people live without a strong church presence. Instead, there has been a longstanding spiritual battle in the area, causing church plants to come and go with very few churches being able to last for multiple years. 
Many Christians living near the Saint Croix River Valley have experienced the spiritual warfare.  A local Pastor named John, described it as "a huge cloud covering the city" that could be felt as soon as you cross over the bridge into Prescott. 
Pastor John has been a part of the River Valley Fellowship of Ministries (RVFM) for several years, and he serves as the pastor of Engage Church, one of the initial church plants within the RVFM family, strategically planted at the end of the Saint Croix River. Pastor John felt the Holy Spirit calling him to join the vision the Lord gave to his longtime friend and colleague, Pastor Jon Neitzell – a vision to plant 24 churches along the Saint Croix River bordering Wisconsin and Minnesota. 
In response to this calling, John received training through Dynamic Church Planting International, which became an integral part of the planting of the church in Prescott, Wisconsin. Pastor John shared that, "The training through DCPI solidified a lot of the different pieces I had been taught through bible college and my years in ministry. It put everything into an applicable and usable format. It was like having tools in your toolbox and learning how to use those tools in the best way possible. Every church plant is going to be a little different and therefore not every tool is always going to apply for each."
Having this knowledge of which "tools to use out of his toolbox" has been invaluable to Pastor John in the planting and growing of Engage Church in Prescott. 
"There's something about this town that is very strategic from a spiritual perspective that has caused churches not being able to sustain for the long-term," Pastor John shared. "We are well aware of that and we approach it with that knowledge in continual prayer for protection and strength. Now that we have taken ground (in the planting of the Engage church in Prescott) we refuse to give it back!"
To continue advancing, Pastor John and the Engage Church team recognize that they can't just stay within the four walls of the church. Consequently, they have made outreach one of their highest priorities so they can reach unchurched people with the love of Jesus. 
Their most successful outreach ministry takes place at Christmastime. Around the holidays, Engage Church deploys a team to go out, get to know the families, and meet their needs sometime during the holiday season. Through this outreach a gentleman, we will call Rob, had requested some gifts so that he could bless his nephews and nieces for Christmas. His request was met, but it wasn't until several weeks later that the leadership team at Engage Church learned the impact that this generosity had made on Rob's life. Rob's sister called in after the holidays to report the gifts that Rob had received through the church to give to his family had lifted his spirits in a way that she could have never imagined. She shared that her brother had fallen on very hard times and had been extremely depressed over the last several months. However, this ability for him to "play Santa" and provide an abundance of gifts to his nephews and nieces for Christmas lit up something inside him that he needed desperately during this hard season. 
Another strategic tool that has helped many hurting within the community is the Engage Freedom Group which serves as an accountability support system to members of the community that struggle with addiction and substance dependency. One woman, who we'll call Laura, was able to turn the trajectory of her life around when she reached out several months after a seed was planted through the church's evangelistic ministry. Laura was seeking a way to break out of her struggle with addiction and was able to connect with the church's Engage Freedom Group for accountability in her sobriety and is now on the road to recovery and an active member of the church. 
These are just a couple stories of the lives that have been changed and saved through a single church plant in Prescott. The pastoral staff has also received numerous reports from members of the community (some having  lived in Prescott their entire lives) regarding the tangible change they have seen take place since the planting of Engage Church, the likes of which they have never experienced. Imagine the ground that will be won and lives added into the Kingdom through the continued work of the River Valley Fellowship of Ministry as they move towards the completion of the vision of 24 churches planted along the Saint Croix River! 
Just like this region of the Saint Croix River, God is doing incredible things through the equipping of leaders with DCPI church planting training in the USA and all over the world. Would you consider giving today so that more leaders can be trained to plant churches to reach the world for Christ? Give Now!