From Mission Field to Mission Sender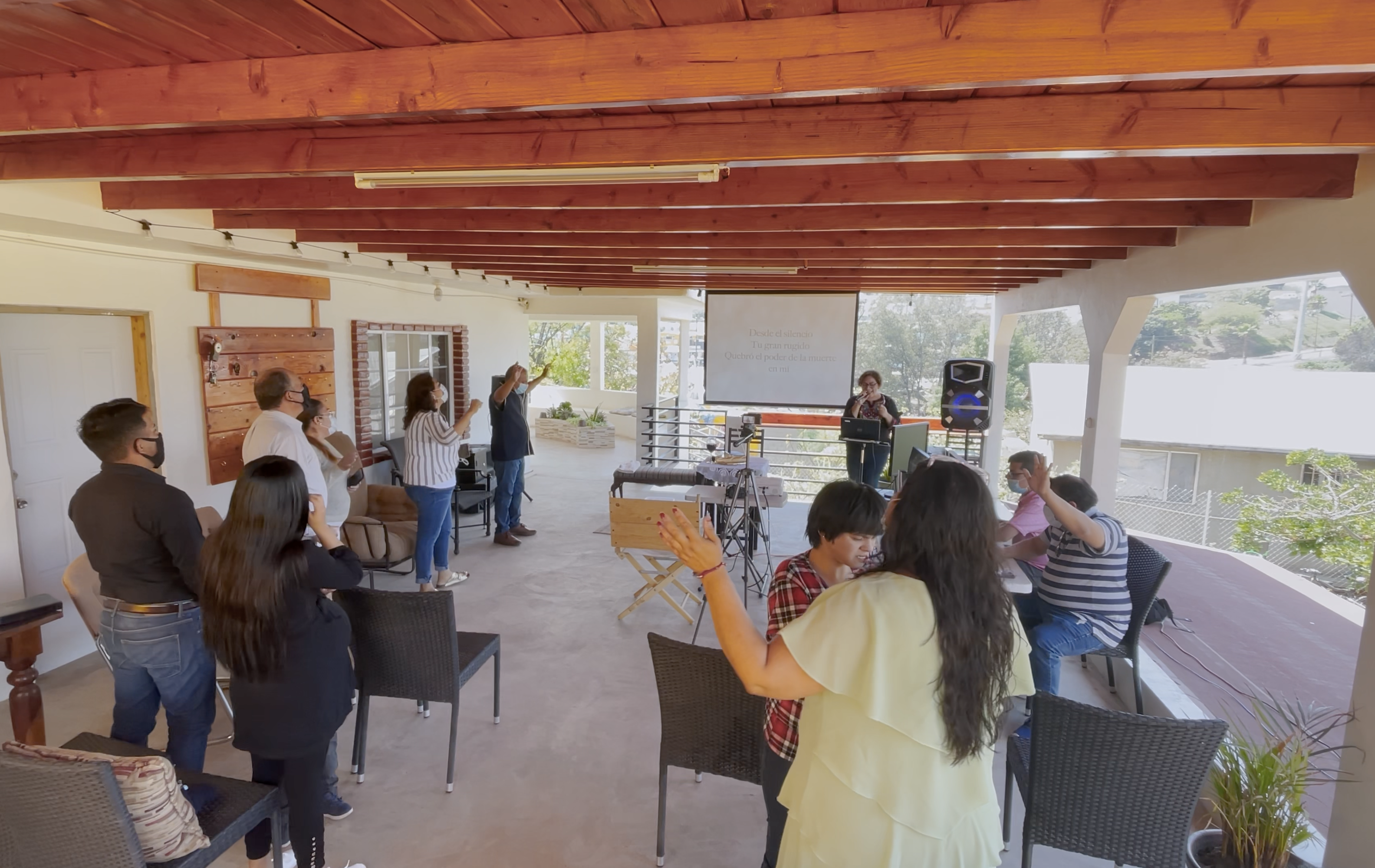 Over the past 28 years, our team at DCPI has seen the gospel go out all over the world. By the power of God, we see communities receive the gospel, grow in Him, and begin bringing the Gospel to nearby communities. So, the Church of Jesus continues growing!
Baja California, Mexico (BC) has historically been a prime location for Americans from "Alto California" (CA) to send their short term mission trips. But, God is using the Mexico-based ministry "Agua Viva Ministries" to change BC to a state that sends local missionaries to spread the gospel of Christ throughout Mexico and beyond. 
Agua Viva was started in the 1980's by Chuy Davalos to equip Mexicans to reach   Mexico for Christ. This evolved into an accredited Bible college named The Ministry Training Institute, a retreat facility for local pastors and youth groups, and an outreach where USA and Mexico youth teams join to do local missions and from where missionaries and church planters are sent to unreached people groups throughout Mexico such as in Jalisco and Chiapas. 
As Manuel retired and subsequently went home to the Lord, Jason became the executive director. Before you think this is an American being a missionary in Mexico, it helps to realize that he was born and raised in Baja as a son of a US missionary and a local Mexican mother. Spanish is his native tongue and Mexico is his native culture. 
The Ministry Training Institute has incorporated DCPI as training for their students and local pastors for approximately 10 years. Jason describes that DCPI's church planting training gives the students practical application and the local pastors equipping to expand their ministries.  
An inspiring church planting family who received and applied the principles are Jose and Nora. They started ALAS (Wings) Family Center, and ALAS Institute, in late 2019. 
They were introduced to the largely unreached group of families with disabled children when their daughter, Abby was born with Autism and some other disabilities. As they were immersed into this new culture, God worked on their hearts to be a ministry to other families who had similar struggles. Thus, ALAS was started. The Institute provides previously unavailable education for disabled children and adults. The Family Center provides community, support and a church family for the entire family. Nora explains, "We are like a tribe, we understand each other. Most congregations do not have the experience, training or facilities to embrace the disabled and support their families the way that we can." 
More than including the afflicted, ALAS involves them in all aspects of congregation life. Jose and Nora further relate, "When we first started the church, 13 of the members wanted to be baptized. This was the first opportunity they had to even have this option."
Their video, ALAS FAMILY CENTER includes very inspiring stories such as Blanquita, a 38-year-old, intellectually disabled woman who had been abandoned with an elderly couple. They could not care for her long term after they realized the parents were not returning.  ALAS members, Maria and Jose overheard their plight and were compelled by the spirit to take Blanquita in as their daughter. Now they treat her as a natural part of their family, and ALAS is an extended family who can worship with her and throw her birthday parties. 
Nora relates this to 2 Samuel 9 where King David sent Ziba to support Jonathan's crippled and orphaned son, Mephibosheth and bring him to the King's table. Similarly, these modern day Zibas are supporting families who were ostracized from the King's table because most churches struggle relating to their culture.
Are you involved with a seminary or Bible institute? As with Agua Viva, adding DCPI's Church Planting Essentials course as a free, adjunct training will equip your students, and local pastors, with practical steps to reach communities next door and around the world.