For Such a Time as This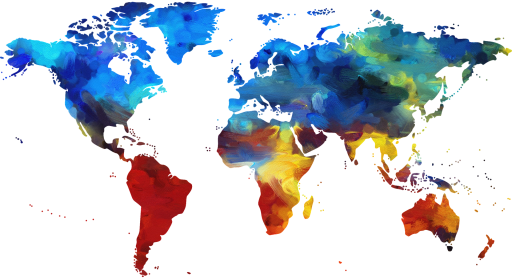 WE BELIEVE GOD IS AT WORK,
EVEN DURING THE CORONAVIRUS.
Dear Friends,

In the torrent of a global crisis, we believe that God led us to this moment in history for such a time as this.

In the book of Esther, Esther's uncle Mordecai exhorts her to approach King Xerxes, saying, "And who knows but that you have come to your royal position for such a time as this?" (Esther 4:14)

For the next four or so months, as we watch the Coronavirus unfold, I will be sending you an email every Tuesday morning to encourage you and give you a brief update about what God is doing around the world, as the coronavirus draws hearts toward Him.
WORLD UPDATE
People are afraid around the globe! As of today, there are more than 1.2 million cases of the coronavirus around the world and 70,000 people have died. People are afraid of getting sick and dying, afraid that they will lose their jobs, and afraid of an unknown future. But perhaps, Dynamic Church Planting International is here, on this planet, connected to thousands of leaders around the world, so we can help in such a time as this.

During this time, DCPI is pivoting our tactics, but staying 100% committed to our mission! Right now, we are pivoting in our training methods to focus on equipping leaders to plant dynamic churches worldwide through Online Training and Live Streaming our Training around the world. Using these methods, we will continue to introduce our training to every country of the world. We have 54 countries still to reach. These leaders need the support of proven tools, processes, and plans to plant local churches that last, so they can be lights in their communities for decades to come!
What can you do to help God's work around the world?
Pray: Pray for God to stop the spread of COVID-19. Pray for Him to bring people to put their faith in Jesus through this. Pray for provision for Christians around the world during this season. Pray with confidence because God is still on His throne, and His throne room is open 24/7!
Care: During this pandemic, my encouragement to you is to care for your friends, family, and others around the world. Care for the new people God brings into your life. Be proactive to find out how your people are doing. Love! Listen! Care! Comfort! Because God cares!
Volunteer: Want to use your quarantine time for something meaningful? We have tons of remote volunteer opportunities! As we put more focus on online training, we welcome your teamwork! Just reply to this email with an "I'd like to get involved," and we'd love to plug you into a project that needs your help!
Give: In faith, we believe God will provide everything we need to train leaders and build His church during this time. If you'd like to contribute to advancing God's kingdom, you can give here.
The Word of God says in Isaiah 41:10:
"So do not fear, for I am with you; do not be dismayed, for I am your God. I will strengthen you and help you; I will uphold you with my righteous right hand."
This Friday is Good Friday, when we remember that Jesus died on cross for the sins of the world. Then, on Easter, He rose! He reigns, and He can do powerful things through such a time as this.
Until the whole world knows Him!
Dr. Paul Becker

President and Founder

Dynamic Church Planting International (DCPI)
Our Mission:


Equipping leaders to plant five million dynamic churches to reach the world for Christ.