The 13 Biblical Principles of Church Planting Movements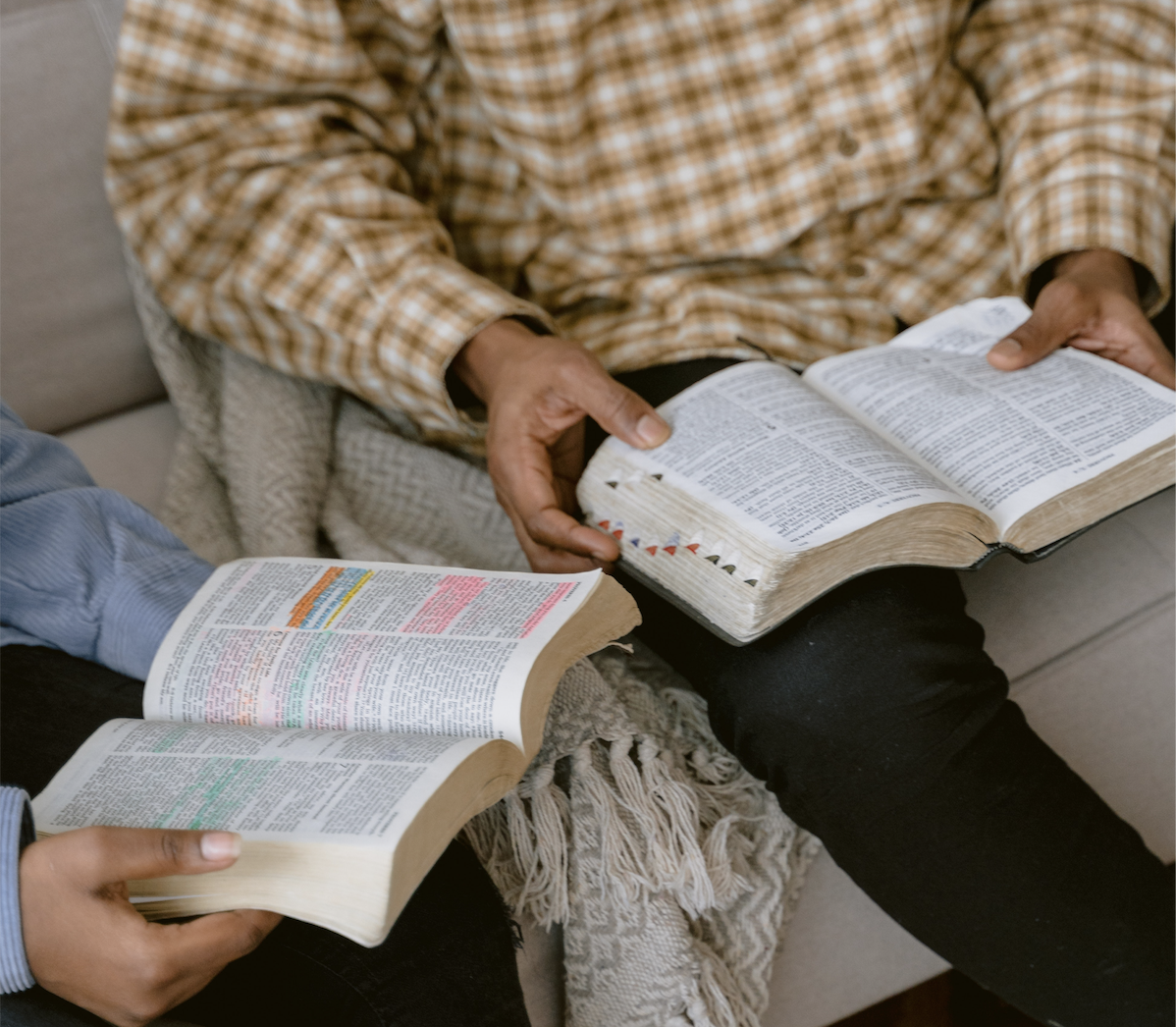 The 13 Biblical Principles of Church Planting Movements
Who could have imagined that a rag-tag group of 11 men would be the launching point for spreading the Good News of the message of Jesus Christ? And yet, here we are, 2,000 years later and the message of Jesus continues to transform individuals, families, communities and nations!  But, there are still many, many more lost souls to be found by "making disciples, baptizing and teaching…" (Matthew 28:19). While one-on-one evangelism changes lives, more lives can be brought into God's Kingdom through a Church Planting Movement.
What is a Church Planting Movement (CPM)?
A simple, concise definition of a CPM is:Â  "A rapid and multiplicative increase of indigenous churches planting churches within a given people group or population segment."1
Utilizing home-grown, national, aboriginal, indigenous leaders to lead these churches means there is no language or cultural differences slowing down the spread of the gospel.  Here at DCPI, we have come to define the local church as "a group of believers in Christ who meet regularly for biblical worship, learning and mission."  For a more comprehensive explanation, please refer to our blog called "What is a Church?".
In order to effectively transmit the gospel in a church planting, we would suggest there are thirteen principles that should be employed which are derived directly from the Bible.  

Biblical Principle #1: The Word Principle
Leaders correctly handle the Word of God to keep church planting movements on track Biblically.
In a world where many want to shape God to fit their needs, it is important to make sure any new church plant is rooted in Scripture. Rapidly growing church planting movements may tend to become heretical, so we, as leaders, need to guard against that by learning and standing firm in the Word of God. This is not a new problem (Acts 15:1-11). Many of the New Testament letters were written to help those local churches get back on track as false teaching threatened to undermine the gospel (Galatians, Colossians, 1 John, for example).
The foundation of the Word of God keeps leaders and churches heading in the right direction.
"All Scripture is God-breathed and is useful for teaching, rebuking, correcting and training in righteousness so that the man of God may be thoroughly equipped for every good work." (2 Timothy 3:16-17)
You are encouraged to "do your best to present yourself to God as one approved, a workman who correctly handles the word of truth." (2 Timothy 2:15)
Because people and churches can be deceived by false teaching, the Apostle Paul gives us a solemn charge:
"In the presence of God and of Christ Jesus, who will judge the living and the dead, and in view of his appearing and his kingdom, I give you this charge: Preach the Word; be prepared in season and out of season; correct, rebuke and encourage— with great patience and careful instruction." (2 Tim 4:1-2)
Church planting leaders hold onto the Bible's teaching with regard to the major doctrines (God/Trinity, Jesus, Salvation, Scripture, Second Coming of Jesus). They are tolerant when it comes to minor doctrinal differences.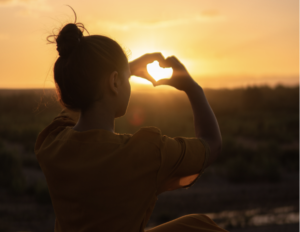 Biblical Principle #2: The Holy Spirit Principle
The Holy Spirit guides and empowers church planting.
One name for the book of Acts is "The Acts of the Apostles," but more accurately it is "The Acts of the Holy Spirit through the Apostles." Why would anyone want to serve in a CPM without the power, guidance and strategy of the Holy Spirit? That would be crazy! All of us must learn to work with the Holy Spirit to win the world for Christ!
In Acts 1, Jesus told his followers: "Don't leave Jerusalem, but wait for the gift my Father promised, which you have heard me speak about. For John baptized with water but in a few days you will be baptized with the Holy Spirit" (Acts 1:4-5). 
Then Jesus said, "But you will receive power when the Holy Spirit comes on you; and you will be my witnesses in Jerusalem, and in all Judea and Samaria, and to the ends of the earth" (Acts 1:8).
These passages present a sound mission strategy for churches and church planting.
Church planting leaders will be effective as they wait for Holy Spirit guidance.  They will impact their city (their "Jerusalem"), their region (their "Judea"), people groups that are different from them nearby (their "Samaria) and they will find a way to impact people for Christ who live at the ends of the earth.
In Acts 2, the Holy Spirit comes at Pentecost. "All of the believers were filled with the Holy Spirit and began to speak in other tongues as the Spirit enabled them" (v.4). 
The Jews who had gathered at Pentecost from the then-known world were amazed that they were hearing about Jesus in their own language. Peter then tells them that God's Spirit is being poured out upon them. He promises that if the people will repent and be baptized in the name of Jesus their sins will be forgiven and they 'will receive the gift of the Holy Spirit.' This promise is for all whom the Lord calls. (Acts 2:38-39)
As you study through the Book of Acts, the Holy Spirit emerges again and again to empower, to guide and to strategize. (See Acts 4:31, Acts 8:14-17, Acts 10:44-46.)
Church planting leaders need to experience the favor of God through the presence and empowerment of the Holy Spirit. In Acts 13, when the leaders of the church at Antioch were worshipping the Lord and fasting, the Holy Spirit said, "Set apart for me Barnabas and Saul (Paul) for the work to which I have called them" (v.2).  As you read the story of Paul's first missionary journey, you will see the Holy Spirit leading Paul and Barnabas as they preach about Jesus and catalyze a church plant or church planting movement. A move of the Holy Spirit is necessary to empower a church planting movement. The Holy Spirit is the Master Strategist. You simply will not have a dynamic church plant or church planting movement unless the Holy Spirit leads.
Let this real-life experience inspire you to engage with the Spirit's power in your vision and work.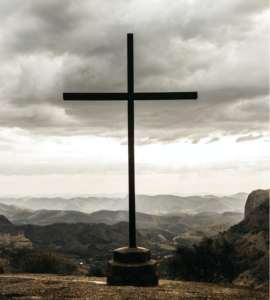 Biblical Principle #3: The Kingdom Principle
Church planting movement leaders are focused on expanding God's Kingdom, more than growing a church or a denomination.
Jesus taught extensively about the Kingdom of God. Each one of us needs to be involved in extending the Kingdom of God. Being involved in a CPM that is extending God's Kingdom is worth all we are, all we have, and more. Expanding God's Kingdom means investing our lives: our time, talent and treasure. Jesus said that our needs would be met if we "seek first His Kingdom" (Matthew 6:33).
Church planting leaders focus much more on the King and expanding his Kingdom rather than their own church or denomination. When God gives His favor to His vision, significant growth will occur in a Kingdom-centered CPM.
Matthew 13 says, "Jesus told them another parable: The kingdom of heaven is like a mustard seed, which a man took and planted in his field. Though it is the smallest of all your seeds, yet when it grows, it is the largest of garden plants and becomes a tree, so that the birds of the air come and perch in its branches" (Matthew 13:31-32)
Another sign of being Kingdom-focused is evidenced by desiring to be in relationship with other cultures. It is important to make every effort to respect and understand other cultures. CPM leaders often operate very effectively cross-culturally.
How is your Kingdom focus?  Are you becoming enraptured with significant Kingdom visions? Are you pursuing a strong heart connection with other Kingdom leaders? Are you devoting yourself to expanding the Kingdom and fulfilling Christ's Great Commission? Do you believe that building church planting movements are the most effective way to evangelize and make disciples?  Do you trust that the King will be with you during the entire journey?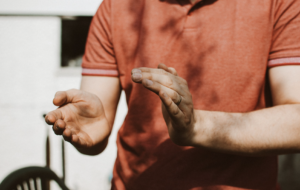 Biblical Principle #4: The Apostolic-Style Leadership Principle
God uses leaders who demonstrate the apostolic style of leadership by starting ministries and expressing godly influence among leaders in a region, catalyzing church planting movements.
Ephesians 4:11-12 says: "It was he who gave some to be apostles, some to be prophets, some to be evangelists, and some to be pastors and teachers, to prepare God's people for works of service, so that the body of Christ may be built up."
The early church exploded under the leadership of the original Apostles as they preached, trained and mobilized others for spreading the Gospel message.  The Holy Spirit worked through them to enable them to follow Jesus last command, "But you will receive power when the Holy Spirit comes on you; and you will be my witnesses in Jerusalem, and in all Judea and Samaria, and to the ends of the earth."  They launched the first CPM.  At DCPI, we believe this same style of leadership is what enables men and women to effectively catalyze church planting movements.  You can read more about the apostolic leadership style in our blog about it here.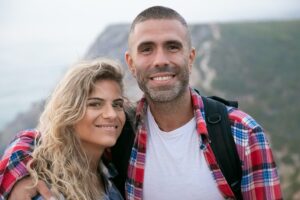 Biblical Principle #5: The Love and Trust Principle
Leaders in a CPM grow in love, trust and humility with others in the movement.
There is a strong bond of love between the leaders in a church planting movement. When the Apostle Paul wrote to Timothy and Titus, he called them his true sons in the faith, revealing a loving relationship (1 Timothy 1:2, Titus 1:4).
Paul wrote to Timothy, "Night and day I constantly remember you in my prayers. Recalling your tears, I long to see you, so that I may be filled with joy" (2 Timothy 1:3b, 4).
Paul clearly loved the young leaders who partnered with him in this CPM.  There is a very touching scene in the Book of Acts when Paul says goodbye to the Ephesian elders, "He [Paul] knelt down with all of them and prayed. They all wept as they embraced him and kissed him. What grieved them most was his statement that they would never see his face again." (Acts 20:36b-38)
Clearly, these leaders shared a strong bond of love.
Love develops the trust that is needed to work together effectively in a CPM. Shortly after Saul (Paul) was converted, he had to escape from Damascus and travel to Jerusalem. 
"When he came to Jerusalem, he tried to join the disciples, but they were all afraid of him, not believing that he really was a disciple. But Barnabas took him and brought him to the apostles. He told them how Saul on his journey had seen the Lord and that the Lord had spoken to him, and how in Damascus he had preached fearlessly in the name of Jesus. So Saul stayed with them and moved about freely in Jerusalem, speaking boldly in the name of the Lord." (Acts 9:26-28)
The disciples feared Saul and rightfully so. They knew him as a persecutor of Christians. But, they loved and trusted Barnabas. So, when Barnabas spoke up for Saul, the apostles believed that Saul had experienced Christ. As a result, Saul was able to speak boldly about Jesus in Jerusalem. Humility in the leadership is also essential for the healthy propagation of church planting movements.
Jesus said, "The greatest among you will be your servant. For whoever exalts himself will be humbled, and whoever humbles himself will be exalted." (Matthew 23:12).
More and more, we are seeing the importance of true humility, especially in forging Kingdom relationships with CPM leaders around the world. One Australian leader said to a CPM leader, "Before I was willing to work with you, I wanted to know that you were a humble man, not someone who was just going to tell us what to do."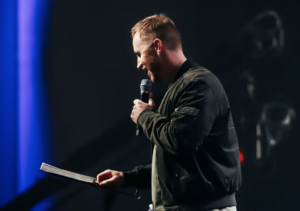 Biblical Principle #6: The Simple Message Principle
Church planting movements overwhelmingly communicate the simple message of salvation and discipleship through Jesus.
Church planting movements encourage precious people to repent and be baptized for the forgiveness of their sins. They receive the Holy Spirit. Peter affirmed that this promise was for all of us around the world in every generation (Acts 2:38).
Church planting movement leaders communicate the simple message of Jesus and salvation in repetitive, powerful ways. Disciples (the saved) share with yet-to-be saved people in a culture when a church planting movement is "on the move."
At Pentecost, Peter communicated a very simple message: "Therefore let all Israel be assured of this: God has made this Jesus, whom you crucified, both Lord and Christ" (Acts 2:36).
We hear this simple message again when Peter and John healed the man crippled from birth near the temple gate in Jerusalem. To the amazed crowd of people who witnessed this miracle, Peter said, "Repent, then, and turn to God, so that your sins may be wiped out, that times of refreshing may come from the Lord, and that he may send the Christ, who has been appointed for you—even Jesus" (Acts 3:19-20).
"Day after day, in the temple courts and from house to house, they never stopped teaching and proclaiming the good news that Jesus is the Christ." (Acts 5:42)
In the last recorded words of the Apostle Paul, he tells Timothy, "Remember Jesus Christ, raised from the dead, descended from David. This is my gospel" (2 Timothy 2:8).
A person does not need seminary degree to be able to share the simple message of salvation. None of the first disciples were educated nor did they try to make the message more complex.  In the same way, if you are a believer and follower of Christ, you should be able to communicate this simple truth to others.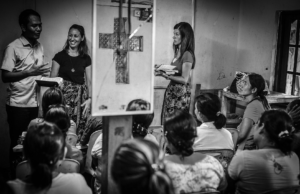 Biblical Principle #7: The Reproduction Principle
Church planting movements practice the rapid reproduction of quality leaders for the swift multiplication of new churches.
Jesus said, "All authority in heaven and on earth has been given to me. Therefore, go and make disciples of all nations, baptizing them in the name of the Father and of the Son and of the Holy Spirit, and teaching them to obey everything I have commanded you. And surely, I am with you always, to the very end of the age" (Matthew 28:18-20).
They were to be disciples-making disciples. That is reproduction. With this Great Commission comes the incredible provision of Jesus' presence all along the way for the reproductive disciple.
The Apostle Paul said, "And the things you have heard me say in the presence of many witnesses entrust to reliable men who will also be qualified to teach others" (2 Timothy 2:2).
That is reproduction; church planting movement leaders who train reliable leaders who train reliable leaders. Reproduction is crucial to a rapidly growing church planting movement. You must take the Bible truths you know, entrust them to qualified, reliable men and women and inspire them to teach others. Keep doing this over and over and over again.
Recruiting, training and strengthening godly leaders is absolutely essential to keep the momentum going in a church planting movement. The heads of church planting movements are leaders of leaders. They are teachable and love to learn. They flourish in networks of like-minded leaders. They want to pour their lives into others. They are looking for "tracks to run on" for leadership development in their movements. Pray for the Lord of the Harvest to bring Kingdom workers for your church planting movement. Then recruit them (Matthew 9:35-38).
Matthew 4 tells us that as, "Jesus was walking beside the Sea of Galilee, he saw two brothers, Simon called Peter and his brother Andrew. They were casting a net into the lake, for they were fishermen. 'Come, follow me,' Jesus said, 'and I will make you fishers of men.' At once they left their nets and followed him" (Matthew 4:18-20).
Church planting movement leaders ask God for leaders who will yield a good crop of new believers and new churches.
"But the one who received the seed that fell on good soil is the man who hears the word and understands it. He produces a crop, yielding a hundred, sixty or thirty times what was sown." (Matthew 13:23)Â 
And, while we all make mistakes and invest in leaders who fall away, we can trust God that some of the seed falls on good soil and reproduces exponentially.
Church planting movements must provide solid, Biblical training and strengthening for their leaders. One can make a case that the New Testament is training to empower God's people to extend God's Kingdom throughout the world. You will see that the Apostle Paul wrote Timothy (twice) and Titus to develop his young CPM leaders.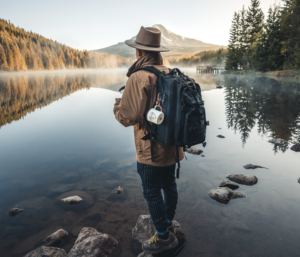 Biblical Principle #8: The Adventure Principle
Leaders within church planting movements frequently experience spiritual adventures in their travels.
The leaders of church planting movements are usually travelers, just as Jesus and the Apostle Paul were. They traveled, preached the good news of the Kingdom, taught and healed (see Matthew 4:23-25). As CPM leaders take God-directed journeys, they bring the power of God to bear for the King and his Kingdom.
"These twelve Jesus sent out with the following instructions: 'Do not go among the Gentiles or enter any town of the Samaritans. Go rather to the lost sheep of Israel. As you go, preach this message: "The kingdom of heaven is near." Heal the sick, raise the dead, cleanse those who have leprosy, drive out demons. Freely you have received, freely give. Do not take along any gold or silver or copper in your belts; take no bag for the journey, or extra tunic, or sandals or a staff; for the worker is worth his keep.'" (Matthew 10:5-10).
As church planting movement leaders communicate about the Kingdom, the King meets their needs. Also, God will give them opportunities to serve people like he gave Peter and John the opportunity to heal the man crippled from birth. Then, they will get the opportunity to share the Good News (Acts 3:1-8).
God often guides these leaders to develop strong friendships with leaders from other countries and cultures. For example, God directed Philip to the Ethiopian eunuch in Acts 8:26. Philip was used by God to communicate the Good News of Jesus to the eunuch. Church planting movement leaders must follow God's guidance to connect with significant leaders from other countries. So, they can help them take their next steps for the King and his Kingdom.
Church planting movement leaders must go beyond their people group to other groups in order to share the Gospel. Taking a trip for God results in powerful ministry. Peter traveled to be with Cornelius and his people group. Paul traveled to people groups throughout the Mediterranean world. CPM leaders should have all kinds of spiritual adventures together (Acts 13:4-12 records the beginning of the first missionary journey).
What are some of the spiritual adventures that church planting movement leaders experience?
meeting new friends who need healing for their brokenness

praying for healing

connecting with other church planting movement leaders with whom they can partner

finding God's provision of resources

teaching and preaching the Word of God

and seeing life change in people very different from themselves

preaching in many different churches
Many of the church planting movement leaders we know travel across their country, their continent and around the world. These leaders are on the move. They have a home base, but they do not stay in one place for long. They have an apostolic ministry across the globe. They travel to preach and train, to find resources and to minister to people. They are Christians with a world-wide perspective.
We know of movement leaders who travel all the way around the world in one trip with ministry stops all along the way. Two movement leaders survived a hurricane on Myanmar. Another church planting movement leader uses a river boat to plant churches along the tributaries of the Amazon.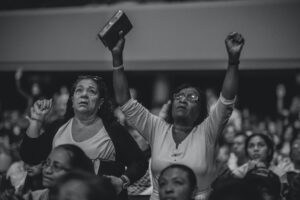 Biblical Principle #9: The Unstoppable Principle
Leaders in healthy church planting movements are overcomers and persevere through suffering, persecution and betrayal.
The life of Jesus is marked by the betrayal by Judas, suffering, persecution, abandonment by his disciples and ending with his death on a cross. He paid the price for our forgiveness! Moreover, the story of our Savior as he rises from the grave, experiences life and then gives life everlasting to his followers shows the unstoppable adventure of his life.
The Apostle Paul, the leader of a remarkable church planting movement, was like Jesus. Listen to him describe his sufferings and persecution. 
He writes, "I have worked much harder, been in prison more frequently, been flogged more severely, and been exposed to death again and again. Five times I received from the Jews the forty lashes minus one. Three times I was beaten with rods, once I was stoned, three times I was shipwrecked, I spent a night and a day in the open sea, I have been constantly on the move. I have been in danger from rivers, in danger from bandits, in danger from my own countrymen, in danger from Gentiles; in danger in the city, in danger in the country, in danger at sea; and in danger from false brothers. I have labored and toiled and have often gone without sleep; I have known hunger and thirst and have often gone without food; I have been cold and naked. Besides everything else, I face daily the pressure of my concern for all the churches. Who is weak, and I do not feel weak? Who is led into sin, and I do not inwardly burn?" (2 Corinthians 11:23b- 29)
People betrayed and abandoned Paul. Yet, even at the end of his earthly life, the Apostle Paul boldly and without hindrance, preached the kingdom of God. He openly taught about the Lord Jesus Christ (Acts 28:23, 31). The Apostle Paul was unstoppable.
The Word of God encourages church planting movement leaders to be like Jesus and Paul: unstoppable. In his last words to another church planting movement leader, Timothy. Paul said:
"For I am already being poured out like a drink offering, and the time has come for my departure. I have fought the good fight, I have finished the race, I have kept the faith. Now there is in store for me the crown of righteousness, which the Lord, the righteous Judge, will award to me on that day—and not only to me, but also to all who have longed for his appearing." (2 Tim 4:6-8)
God calls church planting movement leaders to overcome persecution, hatred and betrayal. They must stand firm until the end. They must always be ready. They must attend to the Father's business. They must share the simple message of Jesus, even if commanded not to share by the local authorities.
Persecution scatters leaders and believers. It scatters the simple message of Jesus. Persecution also multiplies the planting of churches. Churches must pray for those suffering and the persecuted and expect God to answer.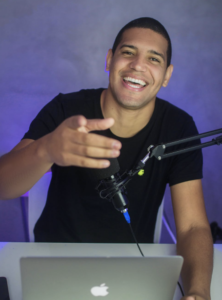 Biblical Principle #10: The Communication Principle
Leaders extensively report what God is doing which encourages the momentum of the church planting movement.
When Paul and Barnabas returned to Antioch after their first missionary journey, what did they do? From Attalia they sailed back to Antioch, where they had been committed to the grace of God for the work they had now completed. On arriving, they gathered the church together and reported all that God had done through them. They told how he had opened the door of faith to the Gentiles (Acts 14:26, 27). Through their reporting, they encouraged the church that had sent them out as missionaries. They made people aware of God's strategy of opening the door to another people group.
In Acts 15:12, we find Paul and Barnabas in Jerusalem. Here they make their report to the mother church of the movement. They are also validating the position that Peter has taken in affirming that the Gentiles may receive Christ just as the Jews have, by the grace of the Lord Jesus. How did the believers in Jerusalem respond? 
"The whole assembly became silent as they listened to Barnabas and Paul telling about the miraculous signs and wonders God had done among the Gentiles through them." (Acts 15:12)Â 
They responded with silent awe at the wonders God had done among those who were not Jewish. In Acts 21, Paul is again returning to Jerusalem. Again, he reports all that God has done through his missionary work to the Gentiles.
"When we arrived at Jerusalem, the brothers received us warmly. The next day Paul and the rest of us went to see James, and all the elders were present. Paul greeted them and reported in detail what God had done among the Gentiles through his ministry. When they heard this, they praised God" (Acts 21:17- 20a).
How did the people react? They praised God and gave Him the Glory! His report was a momentum builder! Reporting what God has done, and is doing, encourages the momentum of a CPM.  When you share what God is doing, you not only bring him glory, but you encourage and inspire others to engage in their own Kingdom work more fervently.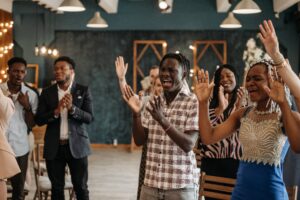 Biblical Principle #11: The Signs and Wonders Principle
God performs signs and wonders in church planting movements to validate His power and lead people to Jesus.
Miracles accompanied Jesus', the apostles' and Biblical church planting movement leaders' ministries. Jesus shows his power over physical death by bringing Dorcas back to life through his servant, Peter.
In Joppa there was a disciple named Tabitha (which, when translated, is Dorcas), who was always doing good and helping the poor. About that time she became sick and died, and her body was washed and placed in an upstairs room. Lydda was near Joppa; so when the disciples heard that Peter was in Lydda, they sent two men to him and urged him, 'Please come at once!' 39Peter went with them, and when he arrived he was taken upstairs to the room. All the widows stood around him, crying and showing him the robes and other clothing that Dorcas had made while she was still with them. Peter sent them all out of the room; then he got down on his knees and prayed. Turning toward the dead woman, he said, "Tabitha, get up." She opened her eyes, and seeing Peter she sat up. He took her by the hand and helped her to her feet. Then he called the believers and the widows and presented her to them alive. This became known all over Joppa, and many people believed in the Lord. (Acts 9:36-38)
The effect in the city of Joppa was to cause people to place their faith in Jesus Christ. The apostles journeyed with the presence and power of Jesus to help and to heal.
"The apostles performed many miraculous signs and wonders among the people. And all the believers used to meet together in Solomon's Colonnade. No one else dared join them, even though they were highly regarded by the people. Nevertheless, more and more men and women believed in the Lord and were added to their number" (Acts 5:12-14).
As a result, the people they healed and others came to the Lord.
"As Peter traveled about the country, he went to visit the saints in Lydda. There he found a man named Aeneas, a paralytic who had been bedridden for eight years. 'Aeneas,' Peter said to him, 'Jesus Christ heals you. Get up and take care of your mat.' Immediately Aeneas got up. All those who lived in Lydda and Sharon saw him and turned to the Lord." (Acts 9:32-42)
Church planting movement leaders who are filled with the Holy Spirit pray and see people healed as they make their way through life and ministry. This was normative in the Book of Acts. Healing was a sign of the power of God.
"Jesus Christ is the same yesterday and today and forever." (Hebrews 13:8) He has the power to heal and perform signs and wonders through his followers today just as he did when he walked the earth.
God performs signs and wonders in church planting movements to validate his power and lead people to Jesus.
Biblical Principle #12: The Courage Principle
God is present with church planting movement leaders and encourages them to boldly step out in faith.
We see this principle in action in Peter's experience with Jesus on the Sea of Galilee:
"During the fourth watch of the night Jesus went out to them, walking on the lake. When the disciples saw him walking on the lake, they were terrified. 'It's a ghost,' they said, and cried out in fear. But Jesus immediately said to them: 'Take courage! It is I. Don't be afraid. 'Lord, if it's you,' Peter replied, 'tell me to come to you on the water.' 'Come,' he said. Then Peter got down out of the boat, walked on the water and came toward Jesus. But when he saw the wind, he was afraid and, beginning to sink, cried out, 'Lord, save me!' Immediately Jesus reached out his hand and caught him. 'You of little faith,' he said, 'why did you doubt?' And when they climbed into the boat, the wind died down. Then those who were in the boat worshiped him, saying, 'Truly you are the Son of God.'" (Matthew 14:25-33)
Leaders in church planting movements operate by faith. They trust Jesus and get out of the "boat." They take courage, leave the safe place and take a risk. Often, they cry out, "Save me" and Jesus does. They learn to depend upon Jesus and operate by faith.
Acts 18 records how the Apostle Paul was in Corinth in the synagogue testifying that Jesus was the Christ. The Jews opposed him and became abusive. He went next door to the home of a worshipper of God and continued teaching.
"One night the Lord spoke to Paul in a vision: 'Do not be afraid; keep on speaking, do not be silent. For I am with you, and no one is going to attack and harm you, because I have many people in this city.' So Paul stayed for a year and a half, teaching them the word of God" (Acts 18:9-11).
As He has in both the Old and the New Testament, our God spoke to a fearful man and said, "Do not be afraid, for I am with you." In Acts 23, the Apostle Paul was defending Christ before the Sanhedrin, the Jewish Ruling Council, in Jerusalem. There was a violent uproar.
"The following night the Lord stood near Paul and said, 'Take courage! As you have testified about me in Jerusalem, so you must also testify in Rome.' The next morning the Jews formed a conspiracy and bound themselves with an oath not to eat or drink until they had killed Paul" (Acts 23:11, 12).
The Lord breathed encouragement into Paul. He reaffirmed his specific plan for the apostle, saying, "You have testified about me in Jerusalem, you must also testify in Rome" (v. 11). And God protected Paul from the Jew's plot to immediately kill him. Church planting movements and leaders need the encouragement of Christ to rapidly reproduce.
In Acts 27 we read that Paul was on his way to Rome when a terrible storm gripped his ship.
"We took such a violent battering from the storm that the next day they began to throw the cargo overboard. On the third day, they threw the ship's tackle overboard with their own hands. When neither sun nor stars appeared for many days and the storm continued raging, we finally gave up all hope of being saved. After the men had gone a long time without food, Paul stood up before them and said: 'Men, you should have taken my advice not to sail from Crete; then you would have spared yourselves this damage and loss. But now I urge you to keep up your courage, because not one of you will be lost; only the ship will be destroyed. Last night an angel of the God whose I am and whom I serve stood beside me and said, "Do not be afraid, Paul. You must stand trial before Caesar; and God has graciously given you the lives of all who sail with you." So keep up your courage, men, for I have faith in God that it will happen just as he told me. Nevertheless, we must run aground on some island'" (Acts 27:18-26).
Paul, a fearful man in the grip of a terrible storm, is encouraged by God. The encouraged becomes the encourager as he communicates God's plan to save them. God is with them, even in the storm. At the end of his life and ministry, Paul speaks in 2 Timothy 4 of his faith in God to protect him even if others have abandoned him.
"At my first defense, no one came to my support, but everyone deserted me. May it not be held against them. But the Lord stood at my side and gave me strength, so that through me the message might be fully proclaimed and all the Gentiles might hear it. And I was delivered from the lion's mouth. The Lord will rescue me from every evil attack and will bring me safely to his heavenly kingdom. To him be glory for ever and ever. Amen" (2 Timothy 4:16-18).
For many years, this CPM leader stepped out in faith. God was present with him and breathed encouragement into his life.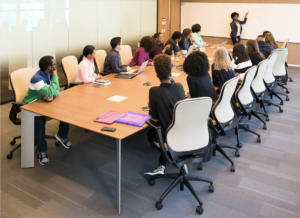 Biblical Principle #13: The Resource Principle
Leaders use resources wisely to fuel church planting movements.
Jesus instructed, "Ask and it will be given to you; seek and you will find; knock and the door will be opened to you. For everyone who asks receives; he who seeks finds; and to him who knocks, the door will be opened. Which of you, if his son asks for bread, will give him a stone? Or if he asks for a fish, will give him a snake? If you, then, though you are evil, know how to give good gifts to your children, how much more will your Father in heaven give good gifts to those who ask him!" (Matthew 7:7-11).
Leaders in a church plant or church planting movements ask the Provider, Jehovah Jireh, to supply the needs of the movement and its leaders. As they pray, they seek the resources that are needed. When they find a potential opportunity to receive those resources, they knock on that door. They expect by faith that God will open it. They are convinced that our Heavenly Father gives good gifts. They believe that he provides enough for his children.
Church planting movement leaders gather resources.
Jesus said, "Give, and it will be given to you. A good measure, pressed down, shaken together and running over, will be poured into your lap. For with the measure you use, it will be measured to you" (Luke 6:38).
The picture here is of a person holding out a robe or an apron. As we give, God fills our apron with grain. We shake the apron to make room for more grain. God continues to pour. Soon, the grain begins to spill out because the apron can no longer hold it all. As we give to God and to others in his name, God gives so much more to us! This is why we have a "give and it shall be given" value at DCPI. We do not charge for our training anywhere around the world. As we give our training, the product of decades of experience, God provides the resources for us to fulfill his Five Million Church Vision.
The Apostle Paul promised that God will meet the needs of those who give resources to the Kingdom (Philippians 4:19). He also used resources wisely and experienced times of both plenty and want. By God's grace, he was able to overcome any circumstance and be content (Philippians 4:12-13). He knew it was a huge mistake to love money and want to become rich. (1 Timothy 6:9-10). Rather, Paul encouraged Timothy to do good work with the money available and to be generous. This is the way to truly live (1 Timothy 6:18-19).
Is God Calling You to Become a Church Planting Movement Leader?
Can you begin to see what you need to be in order to lead a CPM? No one embodies or practices all the principles immediately, but our many years of experience have revealed that successful CPM leaders seek to embrace and apply them in order to achieve a dynamic and productive church planting ministry.
DCPI would love to partner with you to expand the Kingdom of God! Our partnerships are designed to train you to train your people, so your church planting movement can expand to fit your God-sized vision.
Contact our Partnerships Team today to get trained/certified learn how you can establish a church planting movement in your community!