COUNT DOWN TO CHRISTMAS WITH US
Christmas is coming! We invite you to count down to Christmas with us by hearing stories of what God is doing in His Church around the world. Each Sunday in December, we'll share a video from a DCPI leader in another country, as we light one of the Advent candles: hope, faith, joy, and peace. 
Watch the videos and worship God with us. Then, consider how God might be calling you to give to DCPI this year-end.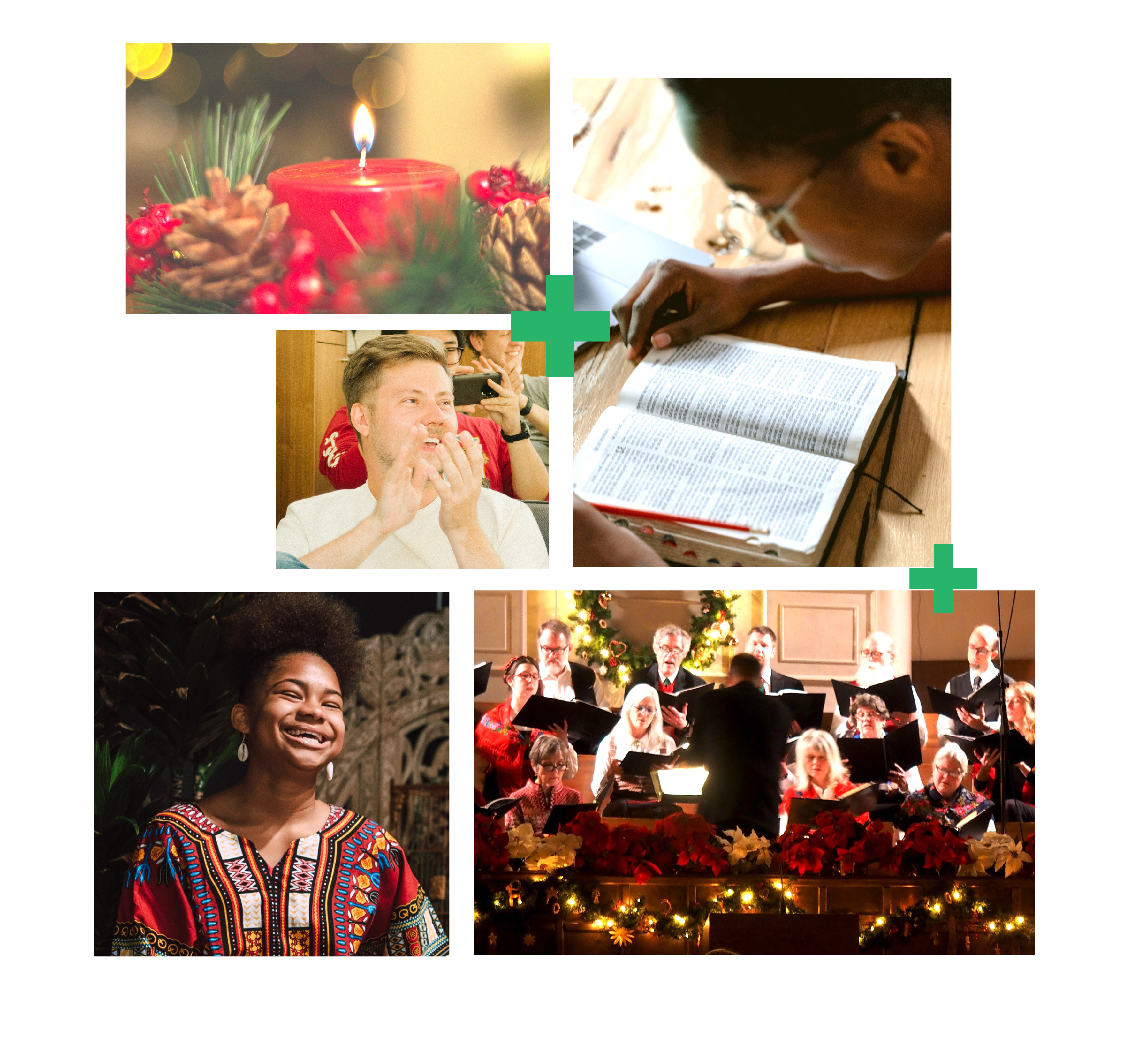 Scott Kirk and Cathy Becker
Listen as DCPI's Interim President, Scott Kirk, and VP of Advancement, Cathy Becker, share about DCPI's Founder, Paul Becker and how God used him in reaching lost people until the very end of his life. 

How is God calling you to participate in the Great Commission this year-end?
Dr. Emmanuel Donkoh | World Zone Leader, Africa West
This first Sunday of Advent, we celebrate the candle of Hope as we hear a story about a pastor whose wife and children were Muslims, and how he held onto hope that God would save his family.
The Hope candle is also sometimes referred to as the "Prophecy Candle" in remembrance of the prophets and it represents the expectation felt in anticipation of the coming Messiah. What a great reminder to begin this Advent season with -the Hope of Jesus Christ as Salvation to a otherwise lost world! Merry Christmas from West Africa!
Dmitry | DCPI Certified Trainer, Ukraine
This second Sunday of Advent, we celebrate the candle of Faith, as we hear a story directly from Ukraine. In the midst of bombing, buildings crumbling, and tanks rolling through their city, this family found themselves hiding, singing to God, and praying for a way out. Watch how God rescued them and provided a place for them to live- inside a DCPI church!
The Faith candle is also known as the "Bethlehem Candle" and serves as a reminder of Mary and Joseph's journey to Bethlehem. May we remember that God is able to move families and lead them to new places for His name sake! Merry Christmas from Ukraine!