Church Planting Articles & Stories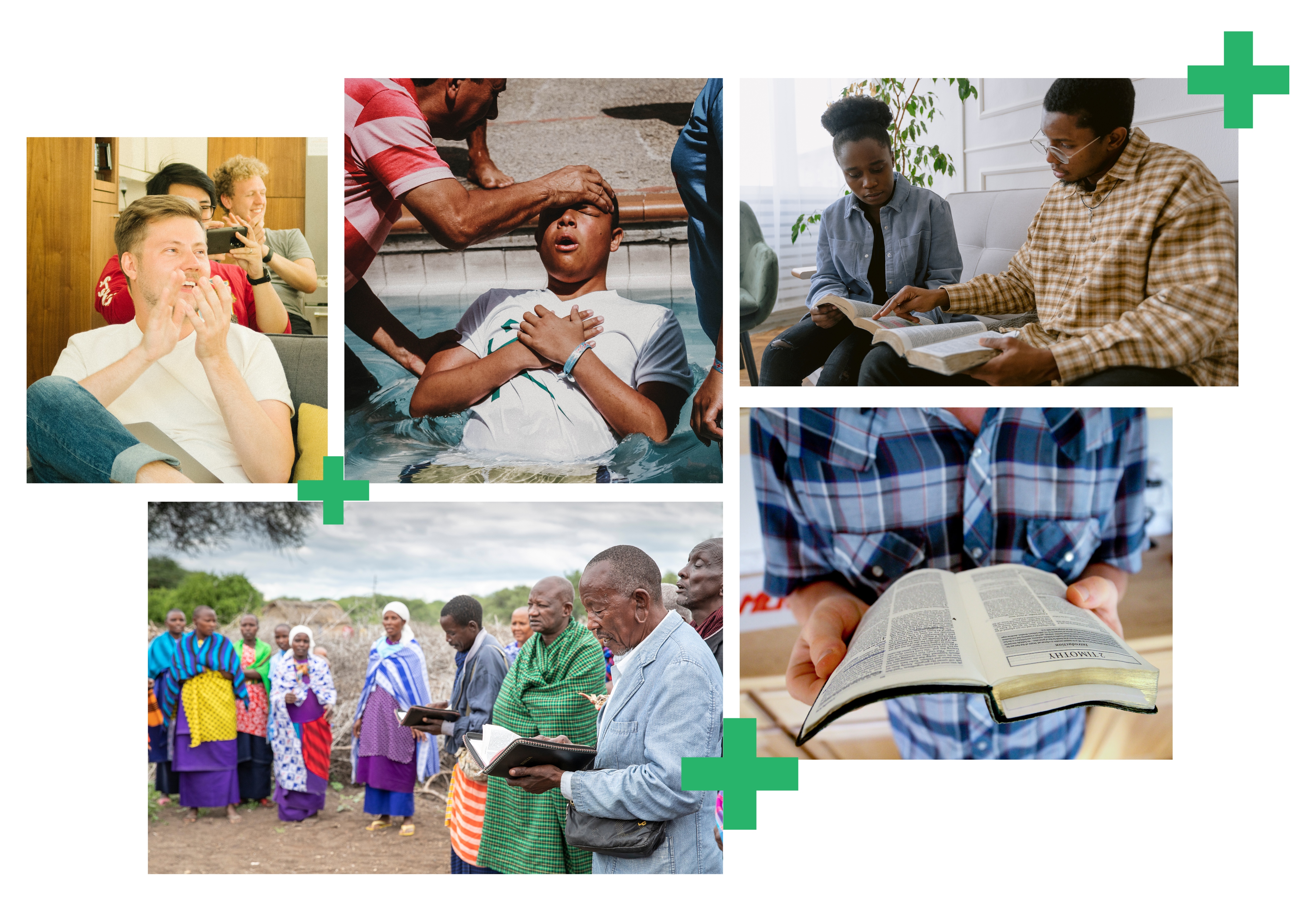 We hope these stories of church planting leaders and articles about starting and growing churches will encourage you in whatever role God has called you to fill in His Kingdom. May God bless you and expand your ministry exceedingly, abundantly more than you could imagine.
Got a story to share?  Share your DCPI story here.
MENTORING & ENCOURAGEMENT FOR CHURCH PLANTING LEADERS
There have been times in my life when I wasn't sure what I should do, but fortunately I was blessed to have mentors, who helped me find my way.  These mentors helped me discover where the Lord was leading me. I followed them as they followed Jesus. Through this journey, the Lord began to impress...
"And the things you have heard me say in the presence of many witnesses entrust to reliable people who will also be qualified to teach others."               2 Timothy 2:2 The apostle Paul wrote to his protégé Timothy and challenged him with the assignment of passing on the things he'd learned to people who could teach...
A mentor is both a noun and a verb. Mentoring is someone you are and something you do.  God is calling you to be a mentor. He wants to help you become a sense of motivation and encouragement to the leaders that He has brought into your life. A Biblical example of this relationship is...
What is one piece of advice you wish you would have heard before you planted your church? Lately I have been asking church planters this question and overwhelmingly I have been receiving answers like, "Don't do it alone." "Make sure that you have a committed team." "Get a great team before planting." "Have a team...
In Indonesia, a man named "Jack" was given a choice: believe in Jesus and lose his marriage, or renounce Jesus and keep his marriage.  Jack got married young, and even though he called himself a Christian, he didn't really know Jesus at that time. His wife was a devout Muslim, and everything was fine in...
In the vibrant heart of Sindh, Pakistan, God has started a revolution, turning many hearts to Jesus and gathering believers into house churches throughout the nation. In the middle of a sweltering desert and a culture centered around Islam and Hinduism, one woman's extraordinary faith is making ripples that echo all over her country. We...
Dr. Emmanuel Donkoh, West Africa World Zone Leader, visualizes growing Christian communities of oral learners resulting from hosting this distinctive training in Ghana. This was the third time the oral Bible storytelling methodology has been presented in West Africa.  Previously, it was presented in Niger and Burkina Faso in 2018.  Ollis and Dr. Almena Mozon...
The Bible is filled with stories of God delivering his people from bondage. From Moses at the Exodus from Egypt, to Daniel in the lion's den, to Jesus delivering us from sin and death on the cross, God has shown that He is a faithful and powerful Deliverer! The same God who delivered people throughout...
The apostles left the Sanhedrin, rejoicing because they had been counted worthy of suffering disgrace for the Name. Acts 5:41 The world has often looked to China for one reason or another. This potential 'superpower',  formerly the largest country in the world,  just surpassed by India this past April,  continues to boast the third...
But God has helped me to this very day; so I stand here and testify to small and great alike. Acts 26:22  Africa, once called 'The Dark Continent', is now the continent with more Christians than any other continent and has the fastest growth rate of Christianity in the world! Most of these 28 countries...
During the night Paul had a vision of a man of Macedonia standing and begging him, "Come over to Macedonia and help us." After Paul had seen the vision, we got ready at once to leave for Macedonia, concluding that God had called us to preach the gospel to them. Acts 16: 9 – 10...
You then, my son, be strong in the grace that is in Christ Jesus. And the things you have heard me say in the presence of many witnesses entrusted toreliable people who will also be qualified to teach others. 2 Timothy 2: 1-2 It's great to be back together here in 2024 for the ASEP...
We've Never Done It This Way Before https://dcpi.org/wp-content/uploads/2019/07/0315-Weve-Never-Done-It-This-Way-Before.png Neither do men pour new wine into old wineskins. If they do, the skins will burst, the wine will run out and the wineskins will be ruined. No, they pour new wine into new wineskins, and both are preserved. ~ Matthew 9:17 READING: Matthew 9:9-17 One of...
What Makes a Nehemiah? #7 – Vision Casting & Team Building https://dcpi.org/wp-content/uploads/2019/07/0314-What-Makes-a-Nehemiah-7-.png Then I said to them, "You see the trouble we are in, how Jerusalem lies in ruins with its gates burned. Come, let us build the wall of Jerusalem, that we may no longer suffer derision." And I told them of the hand...
What Makes a Nehemiah? #6 – Community Assessment https://dcpi.org/wp-content/uploads/2019/07/0313-What-Makes-a-Nehemiah-6-.png So I went to Jerusalem and was there three days. Then I arose in the night, I and a few men with me. And I told no one what my God had put into my heart to do for Jerusalem. There was no animal with me...
What Makes a Nehemiah? #5 – Working Your Plan and Facing Opposition https://dcpi.org/wp-content/uploads/2019/07/0312-What-Makes-a-Nehemiah-5.png Then I came to the governors of the province beyond the river and gave them the king's letters. Now the king had sent with me officers of the army and horsemen. But when Sanballat the Horonite and Tobiah, the Ammonite servant, heard...