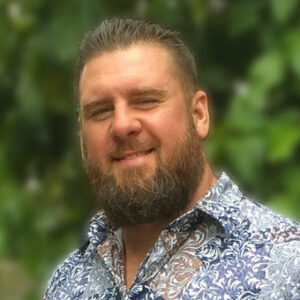 Director of Global NexGen
Jeffrey Smith is a Canadian, ordained minister of the Gospel of Jesus Christ and missionary who has been serving in the Philippines for 10 years.
He founded a non-profit organization in the Philippines for community development initiatives and a church planting movement called Well of Life. Jeffrey is married to a Filipina missionary nurse named Lydia and they have 1 child, Josiah.
How did God call you to DCPI?
"During a conference in Cebu, Philippines called Call-2-All, I joined a workshop on church planting and DCPI. I liked the sound of the training, prayed about it, then I traveled with my wife to the northern Philippines for my first training track.
After becoming a Certified Trainer, I began conducting DCPI trainings and then became a Master Trainer and started certifying other Certified Trainers.  My wife and I prayed about joining staff with DCPI NEXGEN and felt it was the Lord's will to apply for the position."
What is your personal vision statement or life scripture?
Vision Statement: To make disciples who will disciple disciples to fulfill the Great Commission.
Life Scripture: Isaiah 58:6 – Is not this the fast that I choose: to loose the bonds of injustice, to undo the thongs of the yoke, to let the oppressed go free, and to break every yoke?
What excites you about what God is doing around the world?
"It gives pastors and young people the tools to align their vision with God's will for church planting, and it helps them to analyze their current church situation and dream for their desired ministry and involvement in the church and church planting. Influencing the planting of 5 million dynamic churches worldwide!"
What miracles have you seen God perform?
"My grandpa healed of cancer, my aunt giving birth after doctors declared her barren, demons cast out of people, miraculous healings, etc."
Most influential books or movies:
The Bible
Course books for my online Bible College (Global University – Berean School of the Bible)
The Bible Movie
The Holy Ghost
Father of Lights
Furious Love
Finger of God